As of Tuesday, January 21, 2020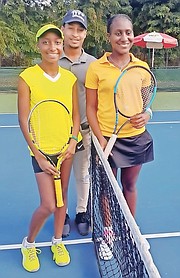 Sierra Rodgers, her singles opponent and referee.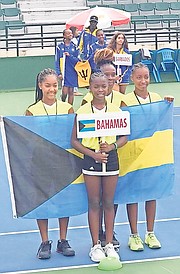 Team Bahamas.
#TEAM Bahamas stood at 1-1 at the World Junior competition in Santo Domingo after the first two days of competition over the weekend.
#The team, coached by Marion Bain, comprised of Sierra Rodgers, BreAnn Ferguson and Sapphire Ferguson.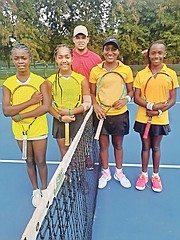 BreAnn and Sapphire Ferguson pose above with their doubles opponents and referee.