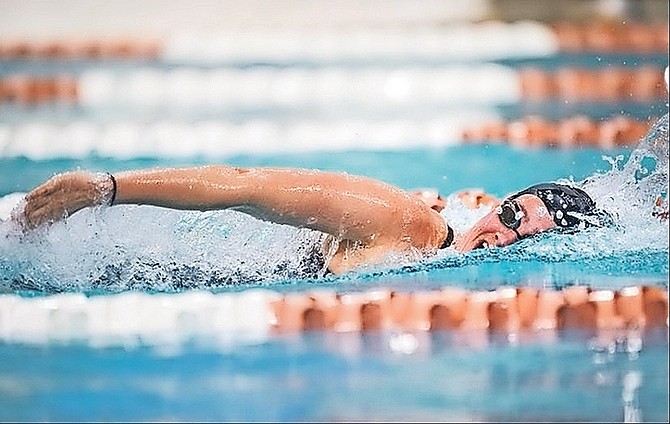 Joanna Evans
#By BRENT STUBBS
#Senior Sports Reporter
#bstubbs@tribunemedia.net
#Now that she's graduated and completed with her eligibility as a Longhorn swimmer at the University of Texas, Grand Bahamian Joanna Evans is concentrating on her future in the sport.
#The holder of five Bahamian individual national records is currently still in Austin, Texas, where she continues to train with the Longhorns' swim team and the coaching staff headed by Carol Capitani.
#After graduating in December with a degree in Environmental Science – Sustainability Studies, Evans was preparing for her second appearance at the 2020 Olympic Games when the coronavirus pandemic broke through on the global stage and disrupted all sporting activities.
#Now with the games in Tokyo, Japan, postponed from July 24 to August 9, 2020 to July 23 to August 8, 2021, Evans said she's more committed to her post-graduate training.
#"At first, a lot of people were upset, but now we understand that it is necessary," said Evans about the spread of the disease around the world. "I think some people are grateful because a lot of people are not training and they wouldn't want to go unless they are at their best. I know it will work out good for me because I haven't qualified yet."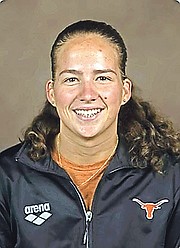 Joanna Evans
#Having made her Olympic debut at the 2016 Games in Rio de Janeiro, Brazil, where she placed 13th in the 400 metre freestyle, 23rd in the 800m free and 37th in the 200m free, Evans was preparing to lead the Bahamas Swimming Federation's team in Tokyo.
#Although she didn't qualify in any event before everything came to a halt, she's eager to have the extended time to turn things around once the sporting world resumes its competition in the aftermath of COVID-19.
#"It's back to the drawing board and we're all just trying to keep in shape because obviously people don't have access to the pools now, so everyone is trying to keep fit as we work towards next year and not this year," Evans said.
#"Everything was going according to plan. We were still a few months out, so it was a training cycle. But obviously over the last few months, things have not been the same since the virus came on stream."
#The Bishop Michael Eldon High School graduate has had a stellar career over the past few years since she enrolled at the University of Texas. She won three gold medals in the 200m, 400m and 1,500m freestyle races at the 2018 Central American and Caribbean Games and picked up a silver in the 400m free and bronze in the 800m free at the 2017 World University Games.
#While she has inked her name on the Bahamian national records in the 200m free (1:58.03), 400m free (4:07.60), 800 free (8:31.18), 200m individual medley (2:17.45) and 400m IM (4:50.38), Evans has left Longhorns marks at the University of Texas in the 500m free (4:35.05) and 1,650m free (15:51.74).
#She was a​lso a two-time honourable mention All-American and multiple CSCAA Scholar All-American as well as the Big 12 Conference Swimmer of the Meet in 2019, Newcomer of the Year in 2016 and the Championships' Women's Newcomer of the Meet in 2016. Additionally, she was named to the 2017 Academic All-Big 12 first team and earned 11 Big 12 championship titles.
#Now that her collegiate career is over, Evans said the focus is now her future and the Olympics is her priority right now. But first things first, she's eager to get over the coronavirus pandemic that has restricted her movement. "It's similar to what's happening at home (in the Bahamas). We're not supposed to leave our home unless it's for something essential like groceries or something like that," Evans pointed out. "Other than that, everyone is asked to stay at home.
#"So I'm doing a lot of dry land training, running here and there, just doing what I can to get ready."
#Whenever she can resume her full-fledged training, Evans said she will be focusing on qualifying for the Olympics in the 200m, 400m and 800m free.
#She's also hoping that she can also get a few other females qualified so that she can compete in one or two relay events. "Everyone is in the same boat. Obviously, it's something that no one has ever dealt with before, so we just have to stay motivated because everyone is going through the same thing," Evans said.
#But for now, Evans said she's enjoying her post-graduate experience at the University of Texas and taking advantage of all that she enjoyed when she competed as a member of the Longhorns.