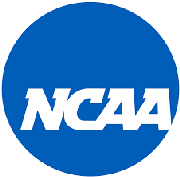 #By RENALDO DORSETT
#Tribune Sports Reporter
#rdorsett@tribunemedia.net
#THE NCAA announced a decision that will affect the eligibility of several Bahamian student-athletes and others throughout collegiate sports that saw their seasons end prematurely due to the COVID-19 pandemic.
#The organisation's Division I Council will allow programmes to extend an additional season of competition and eligibility to participants in spring sports.
#Spring sports affected in the decision include baseball, softball, tennis, golf, track and field (outdoor) lacrosse, rowing, men's volleyball, beach volleyball and women's water polo.
#It will also allow for roster expansion through increased scholarship limits for baseball, the only spring sport with such a limit. The decision can benefit senior baseball players like Ellison Hanna of the Indiana State Sycamores.
#Winter sports like basketball, swimming and diving, hockey and gymnastics were not included in the decision as the council deemed all or much of their regular seasons were completed. "The Council's decision gives individual schools the flexibility to make decisions at a campus level," said Council chair M Grace Calhoun, athletics director at Penn.
#"The Board of Governors encouraged conferences and schools to take action in the best interest of student athletes and their communities, and now schools have the opportunity to do that."
#On March 11, the NCAA joined the growing list of organisations to cancel sporting events as a means of combating the spread of COVID-19. Several Bahamian athletes were set to compete at basketball and track and field championship meets at various levels within the NCAA when the decision was announced.
#Hours later, the NCAA chose to cancel all spring and winter championships, including the NCAA Indoor Track and Field Division I Championships in Albuquerque, New Mexico.
#Several Bahamian student-athletes qualified for the meet as one of the top 16 ranked performers in their respective events.
#They included Devine Parker (Ohio State Buckeyes), Charisma Taylor (Washington State Cougars), Doniesha Anderson (Florida Gators), Jyles Etienne (Indiana Hoosiers), Megan Moss (Kentucky Wildcats) and Samson Colebrooke (Purdue Boilermakers).
#According to the NCAA: "Members also adjusted financial aid rules to allow teams to carry more members on a scholarship to account for incoming recruits and student-athletes who had been in their last year of eligibility who decide to stay.
#"In a nod to the financial uncertainty faced by higher education, the Council vote also provided schools with the flexibility to give students the opportunity to return for 2020-21 without requiring that athletics aid be provided at the same level awarded for 2019-20.
#This flexibility applies only to student-athletes who would have exhausted eligibility in 2019-20.