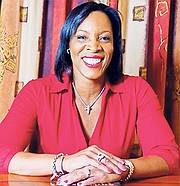 Dyphany Mortier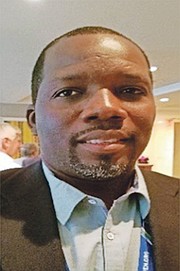 Perry Newton
#By BRENT STUBBS
#Senior Sports Reporter
#bstubbs@tribunemedia.net
#FORMER female national team member Dyphany Mortier has assembled a group of enthusiastic candidates that will join her in her bid to win the presidency of the Bahamas Lawn Tennis Association.
#Mortier and her team, known as 'Tennis Bahamas Love the Game,' will take on incumbent Council Member/Junior Development coach Perry Newton and his 'Bahamas Stability Tennis' team during the election of officers on Saturday at the National Tennis Centre from 3-6pm.
#"For all of us, we've been watching for the past several years, what's been happening," said Mortier, who represented the Bahamas on several Fed Cup teams and obtained a full tennis scholarship to first Arkansas State University, NCAA Division I Tennis and then to Barton College, where she graduated magna cum laude (with great distinction).
#"We go out on the court and the activity, the participation and the level of play has been steadily declining. At one point, whenever the Bahamas walked onto a court in any international competition, they knew our team was going to be very competitive and so they were afraid of us. We had players who participated in events. Now we have one or two players and there's no more players behind them," she said.
#If elected as the new president, Mortier said her administration will focus on a more vibrant grass root programme to be able to attract more players into the association. She noted that all of the candidates on her team have benefitted from their roles in tennis to become the pros in their fields that they are today.
#"All of us came from grass root tennis," said Mortier, a product of the South Beach tennis programme. "That's why our team is built that way. The diversity of our team was deliberate because we don't want to leave anyone out. We want to ensure that all of the voices are heard."
#Calling it the most dynamic and diversified team assembled, Mortier said Dentry Mortimer, first vice president candidate, Kweku Symonette, second vice president candidate, Jeff Moncur, treasurer candidate, former president Derron Donaldson, assistant treasurer candidate, Kendria Ferguson, secretary candidate, Chanelle E Sands, assistant secretary candidate and council members Robie Isaacs, Brezile Hamilton, Kevin Major Jr and Philip Major Jr, all have something special to bring to the table.
#Mortimer, a former member of the Davis Cup team and now a coach, said it's a wonderful team to be a part of.
#"We hope to get a lot of support from all ages of tennis because of the different generation of persons on the board," projected Mortimer, who came out of the Baillou Hills Sporting Complex programme. "It's going to be a new era into the tennis community. It's planning a new seed.
#"For so long, tennis has been at a standstill. I think it's time for a new era and we hope to bring that to the forefront once we are elected. I think we have to go back and tap into the over the hill communities to get them more involved in the sport. I think we have to tap into those communities so that we can get the best talent and develop them."