Obituary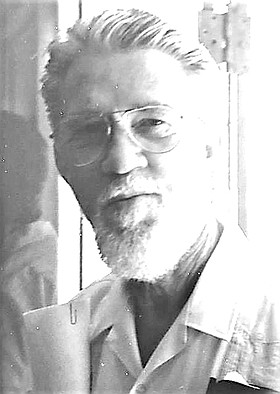 A memorial service and celebration of life for
MR. JAMES WENDELL MALONE SR., 82
of #6 North Circle, Coral Heights East, Coral Harbour, New Providence will be held on Saturday, February 29th, 2020 at 12 noon at Family Life Kingdom Center on Carmichael Road West, just before the Coral Harbour Circle and on the north side of the road. Officiating will be Pastor Ryan Bethell.
Mr. Malone was a very respected supporter and sponsor of sports in Nassau as he headed The William Brewer Company. After retirement he prided himself as an avid fisherman and gardener.
He is survived by his wife, Yvonne "Pearl", son, James Malone and daughter, Carmen Rowan. Foster sons Ryan Bethell and Sean Hall. James' wife, Leigh, and daughters Leota and Talia Davis; and James' daughters Falisha Pinder, her daughters Gianna and Nevaeh, and Jessica Malone and their mother, Levaughn Durkee. Carmen's husband, Ladd Rowan, and children Katie Blankinship and her husband Ross; Alex Rowan and Will Rowan. Foster sons Ryan Bethell and Sean Hall. Ryan's wife, Laverne, and children LaToya, her husband Neil Goffe and children Keshawn, Marc, and Terneille; Kristia and husband Tre Evans; and Mancini. Sean's wife, Hillary, and daughters Emma and Isabelle. Other relatives include Tommy, Jimmy and John Potts (wife Kathleen), Mary Potts Ballew and Joseph Dupuis all in the US. Hopetown, Abaco family includes Vernon and Bobbi Malone and children Bonnie Hall (husband Arnold) and son Albert; Brian Malone (wife Kat) and daughter Wyannie; Robert Malone (wife Sandra); Louise Malone Maury, Margaret, Dave, Harold and Buddy Malone; and Edward Malone. Elica Kelly (husband Andrew) and Felica Saunders (husband Jason) and children Zander and Feanna all of Marsh Harbour. He had many friends including Dave Bain, Juan Bacardi, The Lightbourn Family, Phil Allen, Jackie Allen, Robert and Karen Lowe, Peter and Olga Stokes (and many more – please forgive the family if you weren't listed.) Special recognition to his wonderful neighbors from Coral Harbour – Hansel, Merilyn and Lil H Adderley; Greg, Hadiya and Nandi Maynard; Pat and Terese Portier; Carl, Candace and Andre Rahming; and Joey and Debbie Russell.