As of Friday, December 30, 2022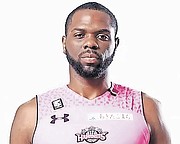 KADEEM COLEBY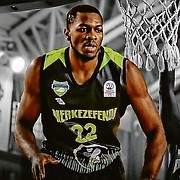 DWIGHT COLEBY
#By BRENT STUBBS
#Senior Sports Reporter
#bstubbs@tribunemedia.net
#IT'S unusual to see two brothers playing together at the international level, but all things concerned, Kadeem and Dwight (Jr) Coleby are not your ordinary siblings.
#As the elder of the two, Kadeem Coleby played in a number of schools in the United States before he began his career on the professional rank in 2014 with stints in Saudi Arabia, Bahrain and Japan, his last stop in 2020 after he suffered an injury that sidelined him for a bit.
#Three months ago, 33-year-old Kadeem was back in action, suiting up to play for the men's national basketball team in the FIBA Americas' 2023 World Cup Qualifiers. However, his younger brother, Dwight Coleby Jr, 28, was also hit by the injury bug and had to sit on the sidelines watching.
#Both siblings, who stand at 6-feet, 9-inches and play the centre position, are home in Nassau awaiting on the call for their next assignment overseas.
#"Being injured, I had some time to sit back and reflect on my accomplishments and how well I have done for myself," Kadeem said. "But you really never think about it until you are sidelined and you reflect on all the places you have been, all the things you have done, how far you came and so I'm very proud of where me and my brother have come.
#"I'm really proud of both of us and I'm looking forward to hopefully having another three years or so at it that will carry me well into my thirties and hopefully he can do at least another seven years or so to catch me up."
#Recovering from a left hamstring injury he suffered when he was trying out for the men's national team at the Kendal Isaacs Gymnasium, Dwight Jr said he couldn't play with the team, but he's now recovering.
#"It was hard being on the bench knowing that you could help the team win two of the games and not just one," Dwight said. "Everything happens for a reason in life, so you can't take it too hard."
#While Kadeem has recovered nicely from surgery in Boston, he said he's feeling stronger, incorporating the weight room workouts in his training regimen to make sure that he gets back to full strength.
#"Being the older of the two, you never really think about having your younger brother following you," Kadeem said. "It wasn't until my father, Dwight Sr, told me that Dwight was starting to play basketball too and he's looking up to me.
#"So it was really fun when we got to the age that we could play together. We didn't go to the same colleges, but we played in Japan for a season and on the national team at the same time. So it's great to have a guy that works so hard and understands how to play basketball the right way, is good."
#Dwight said while he's still waiting for his next deal to play overseas, he's excited to be in the same position as his big brother, Kadeem.
#"It's exciting. There ain't that many guys who are doing it together, so we are really blessed to have this opportunity to play," said Dwight, who has played in Belgium, Turkey and Italy where he gets to practice at least four days a week and play once a week.
#"I know when I was growing up, I had people who told me that I am not good. So every time I go out to work out, it motivates me to get better and to prove everybody wrong. I want to get a few more years out of this, but the most important thing is to stay healthy."
#Looking ahead to the future, Kadeem said if they can stay healthy, they will try to finish off their careers strong, hopefully helping the national team to get to the next level, which is where they come in as big men.
#"We need our bigs to be dominant," Kadeem said. "We have some superstars in Buddy (Hield). We're still waiting on (Deandre) Ayton to join us, so we need our bigs to be dominant. We won our last game here because the bigs dominated.
#"As long as we can keep that going, the team is going to be good and we will definitely get to do some great things for the Bahamas."
#Kadeem assured the Bahamas Basketball Federation, headed by Eugene Horton, that they just need to provide some of the same amenities that they experience when they play overseas and the players would be happy to come home and play for the country.
#"When we go overseas, we have everything that we need," he said. "We have codes to get into the gyms to train, we have someone that follows everywhere, we have someone who can take us through a vigorous training session and we have spots where we get the right meals. We go to spa and get massages. So we need stuff like that.
#"The national team players need that when they come home. We also need to have a reserve team with the same amenities that the national team gets. Once we put those things in place, we will take off because the Bahamas has naturally0gifted athletes. Our players don't get to lift weights until we get to the United States. But at age 16-17, we are flying and playing at a high level."
#Kadeem said it was a pleasure to team up with Hield, whom he considers to be a team leader and one who "speaks" and gets the job done. "We just need more power behind him. We know Ayton is a seasoned guy and Buddy is a seasoned vet and Kai (Jones) is starting to grow. So we're on the right track to get this team together for the future."
#Although he didn't get to play in the NBA, Kadeem said it all happened for a reason.
#"In life, you never understand why certain things happen and then realise that maybe it's not for me," said Kadeem, who got a chance to work out with a couple of NBA teams, including the Memphis Grizzlies in 2015 but it didn't work out.
#Kadeem is a long-time fan of the Los Angeles Lakers and while he admitted that they are still trying to find the right pieces to pull it all together, he's confident that before the season is over, they will turn things around. And while he's home, Kadeem said he was glad to watch his One Family emerge as the winner of the Boxing Day Junkanoo Parade.
#"I grew up in Grants Town right around the corner from Taylor Street, so I've been a Warrior fan, so to see them come out
http://www.tribune242.com/news/2022/dec/30/coleby-brothers-are-not-your-ordinary-siblings/?news