As of Tuesday, November 29, 2022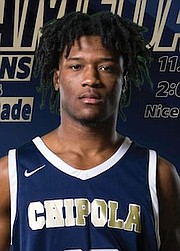 DEYTON Albury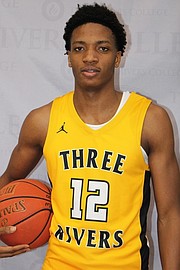 PAUL Greene
#By RENALDO DORSETT
#Tribune Sports Reporter
#rdorsett@tribunemedia.net
#DEYTON Albury and Paul Greene continue to lead Chipola's ascent up the national rankings while Emmanuel Alexandre and Colin Storr's production continue to lead the group of Bahamians at Northeast Community College.
#Chipola moved up two spots and is now ranked no.4 in the NJCAA rankings and remain undefeated with a 10-0 record after they hosted the Thanksgiving Classic in Marianna, Florida.
#Chipola opened with a 70-62 win over the LSU Eunice Bengals.
#Albury nearly posted a double double with a team high 17 points and nine rebounds. It was his fourth game this season leading the team in scoring. Greene finished with a team high 10 rebounds. In game two, Chipola won 94-50 over Southern Union Community College. Greene recorded his third double double of the season with 10 points and 10 rebounds.
#Albury added seven points and seven rebounds.
#Albury has increased his numbers in his sophomore campaign to average 14 points and 6.4 rebounds per game. In his first year with the programme, Greene is averaging 8.6 points and 7.3 rebounds per game.
#Chipola opens a five-game home stretch tonight when they face South Georgia Tech.
#Alexandre had his seventh 20-point game of the season to lead the Northeast CC Hawks to a 71-69 win over Marshalltown CC on November 26.
#Alexandre was just shy of a triple double with 22 points, 12 rebounds and seven assists. Storr had eight points and 10 rebounds, Bryan Rolle got his first start of the season and scored seven points.
#The Hawks began the week with an 80-79 loss to Southeast CC. Alexandre scored 21 with four steals while Storr had 14 points and a game high 17 points.
#Alexandre is averaging 19.4 points, 6.3 rebounds and 3.6 assists per game while shooting 47 percent from the field and 44 percent from three-point range. Storr is averaging 16 points and 10.8 rebounds per game on 67 percent shooting from the field.
#Jaden Strachan has been a key contributor off the bench with 7.3 points and 4.3 rebounds per game.
#Oswald Meadows led the Butte Community College Roadrunners in scoring for the first time this season and Rolontae Knowles nearly posted another double double.
#Meadows scored 21 points and added six rebounds and a team-high five assists in an 88-82 victory over Diablo Valley.
#Knowles finished with 19 points and a team high eight rebounds.
#The Roadrunners scored 52-points in the second half to overcome a 14 point deficit.
#Knowles is averaging 15.4 points and 7.4 rebounds per game, leading the team in both categories.
#Meadows is averaging 12.1 points, 5.4 rebounds and 2.4 assists per game.
http://sportsinthebahamas.com/wp-admin/post-new.php