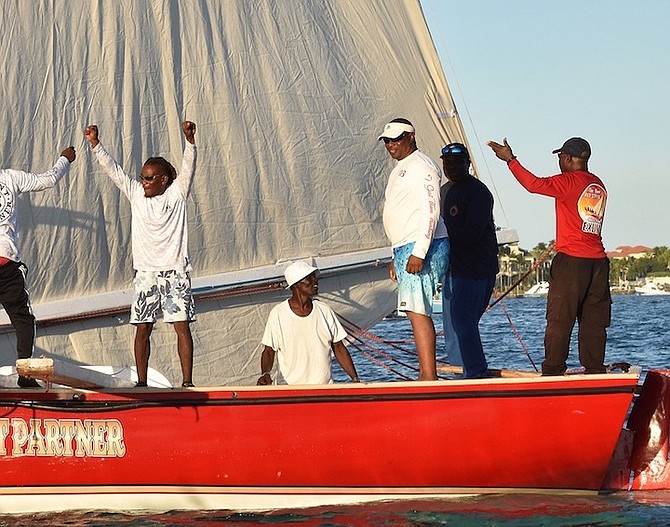 Photos by Patrick Hanna/BIS
As of Monday, December 4, 2023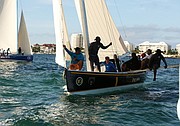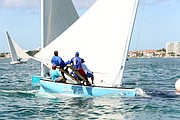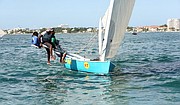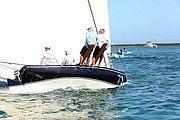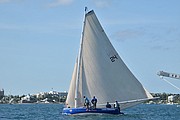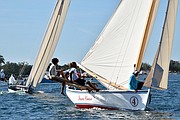 #By TENAJH SWEETING
#Tribune Sports Reporter
#tsweeting@tribunemedia.net
#After four days of exciting action on the seas and on land at Montagu Bay, the best of the best in sloop sailing around The Bahamas were awarded at the sixth Best-of-the-Best Regatta last night.
#Stefan Knowles, one of Long Island's top skippers, took home two titles this time around in Class B and C.
#Class A went to Leslie "Buzzy" Rolle, hailing from Exuma. Meanwhile, Joss Knowles and Kiano Hutchinson earned bragging rights in the Class E event.
#Rolle stopped Knowles from repeating as a triple crown champion this time around when he edged out a win in Class A.
#Over the course of four days, Knowles earned back-to-back wins with the Running Tide on Thursday and Friday. However, on Saturday and Sunday, Rolle and the Silent Partner took charge to notch a victory in Class A.
#On the final day, Silent Partner led the entire way on the waters ahead of Running Tide and Ruff Justice. The former ended in second and Ruff Justice had some difficulties and dropped to third.
#"Everybody could see that it was a great competition. When you beat a guy like Stefan, who is pretty tough in racing, that is a great accomplishment for us. I just want to thank the Black Point boys for giving me a chance to really do what I wanted to do to that boat. We won yesterday [Saturday] and I told them that is only the start and we did it today. I feel proud," he said.
#In Class C, Knowles repeated as champion with the Sassie Sue. Rolle sailed in second with the Bull Reg and third place went to Jeff Gale who skippered the It Aint Right boat. The double crowned champion collected three first place victories in Class C. However, Rolle had one strong message for Knowles.
#"We are gonna do the National Family Island Regatta in April and I expect the same thing to happen. The only difference is we are going to win the Class C," the Exuma native said.
#In addition to Knowles' Class C trophy, he skippered the New Susan Chase to yet another top finish in Class B.
#He only dropped one race in four days and on the final day ended in first. Jeff Gale and the Lonesome Dove trailed for second and Rolle placed third with Lady Sonia.
#Joss Knowles reeled off four consecutive wins to claim the top honours in Class E.
#Over the weekend, the Lady Kayla sailed to a first place finish ahead of Captain Peg and Papa on Friday. The following day Knowles led the way leaving One Bahamas and Mako to fend for second and third.
#On the final day, the Lady Kayla came out on top, Papa, skippered by Patrick Tomlinson, ended in second and Captain Peg settled for third.