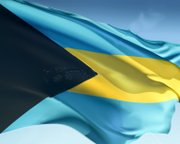 #By BRENT STUBBS
#Senior Sports Reporter
#bstubbs@tribunemedia.net
#THE Bahamas Volleyball Federation has selected a 12-member team, featuring two professional players, some savvy veterans and a few collegiate players, to represent the country at the CAZOVA Senior Championships for Men.
#The team, coached by Covance Mortimer and Lloyd 'Ratty' Davis, will be heading to Couva, Trinidad this weekend to participate in the tournament that will run from July 2-10.
#Named to the team are pro players Byron Ferguson and Shonari Hepburn, veterans Printanique Wilson, Toney Simon, Glen Rolle and Jamaal Ferguson, collegians Eugene Stuart and Rajahl Moxey, along with JeVaughn Saunders, Javari Southard, Lorenzo Williams and Shedrick Forbes.
#"I think this is probably the best 12 that we will travel with in a while since I've been on the team," he said. "So I feel we have a lot of players that we can interchange in crucial movements in the game that we didn't have in previous tournaments."
#Jamaal Ferguson took it a step further. " A lot of teams are trying to emphasise on their power or right side player. Our coaches have seen the evolution in volleyball and they are trying to replicate the same things that others are doing, so I think it will work for us because a lot of teams don't know what we are doing," he said.
#"It's going to be a good challenge, but we are looking to win as the favourites. We just have to go out there and play up to that expectation."
#The Bahamas has been placed in Group E with Jamaica, Haiti and Barbados. The team's opening game will be on Tuesday against Barbados, followed by Jamaica on Wednesday (July 5) and Haiti on Thursday (July 6).
#The playoffs are slated to begin on Friday (July 8) and wrap up on Sunday (July 9).
#The tournament comes just before the women's tournament is played July 26-31 when the Bahamas will be placed in Group D with Martinique, Trinidad & Tobago and Guadeloupe.
#On Monday night during a practice session at the Kendal Isaacs Gymnasium, the federation made the final cut. Coach Mortimer said he's quite pleased with the selection. "You can expect us to do the best that we can do," Mortimer said. "We have a veteran team with some of the players having been a fixture on the team for a while, so the experience on the international level is there, so I expect us to do very well."
#The tournament serves as a qualifier for the World Championships with the first two teams earning their automatic berths into the next round.
#"We are basically playing to fine tone ourselves because we have always played at a high standard in the past and we have been ranked a lot higher than most of our opponents," Mortimer said.
#Looking at the mix-up of the team, Mortimer said their strength has and will continue to be up the middle, but they are looking at the transition from the middle to the right side.
#"Every individual on the team have some sort of asset that they can contribute to our success, so that makes us overall an excellent team," he stressed.
#However, Mortimer pointed out that if there was any weakness, it would have to be their mental aspect in regard to have focused the players will be when they get ready to play.
#Davis said they have instilled in the players that in order to advance to the next round, the team will have to win.
#"This is a very pivotal tournament for us," he stressed. "The future you go, the better it is for you. We will have some challenges, if we qualify, because we will start meeting the bigger countries like Cuba and Mexico.
#"But we have a pretty young team, which can do some damage. We just have to start with this tournament. We have to win in order to look ahead to the next level."
#Shedrick Forbes said there are a lot of expectations that he and his teammates have to live up too.
#"We are more focused this time around mentally and now there is an expectancy of being the top team winning the gold medal at the tournament to move onto the NORCECA Championships in September to try and quality for World Championship 2018 in Japan," he projected.