Junior boys suffer third straight loss
FIBA UNDER-15 CENTROBASKET CHAMPIONSHIPS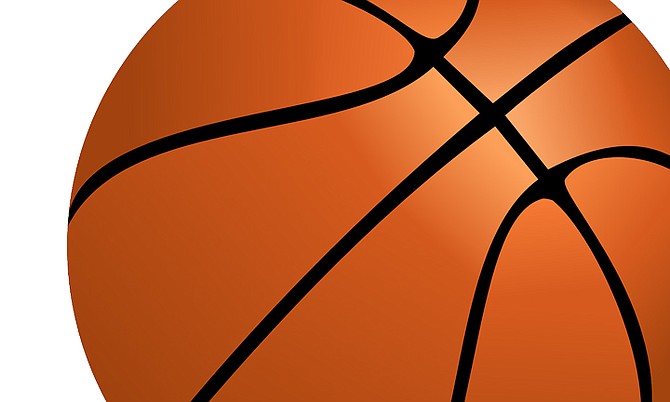 #By BRENT STUBBS
#Senior Sports Reporter
#bstubbs@tribunemedia.net
#THE Bahamas junior boys' basketball team suffered their third straight loss at the FIBA Under- 15 CentroBasket Championships in Puerto Rico.
#Playing their third straight game in three days, the team played much better than they did in their first two encounters, losing 70-59 to the Dominican Republic on Monday at the Coliseo Fernando 'Rube' Hernandez.
#Team Bahamas, coached by Quentin Hall, Denykco Bowles and Kevin Clarke, suffered two embarrassing losses on the first two days of competition – 107-42 to host Puerto Rico on Saturday and 99-49 to Mexico on Sunday.
#Like they did in their previous two games, Team Bahamas still had some difficulty getting out of the gate. They trailed 26-14 at the end of the first quarter and were outscored 13-9 for a 39-23 deficit at the half.
#But for the first time, Team Bahamas came out of the locker room with some sense of urgency and went on a 20-14 rout to cut the deficit to 10 (53-43) at the end of the third.
#And they made it a contest in the fourth, getting outscored at the end by one, 17-16.
#Richard Fernandez lit up the nets for a game high 28 points, the most points Team Bahamas gave up to any one player so far in the tournament. Fernandez, in leading the Dominican Republic, also had seven rebounds, five assists and four steals. No other Dominican Republic scored in double figures.
#For Team Bahamas, Noah Bain had a game high 14 points with five steals, a pair of rebounds and as many blocked shots to lead a balanced scoring attack.
#Desmond Hall had 12 points, five assists, three rebounds, two steals and a block. Bradleon McDonald added 10 points, nine rebounds and a block and Joshua Williams also contributed 10 points, nine rebounds, two assists, two steals and a block. The other members of Team Bahamas are Trevor Clarke, Kenyon Johnson, Michael Munnings, Condae Smith, Christopher Brown, Justin Hanna, Aiden Miller and Romial Strachan Jr.
#Team Bahamas has two more games to play to complete the round robin play. They are slated to face Costa Rica today and the Turks and Caicos Islands on Wednesday – both at 3pm.
#Costa Rica was also winless going into their game against Mexico last night.
#Turks and Caicos, who is 1-1, played Puerto Rico in the featured match last night.
http://www.tribune242.com/news/2022/jun/21/junior-boys-suffer-third-straight-loss/?news