The Bahamas falls to Antigua and Barbuda
Team gives up two goals in first nine minutes; they lose 4-1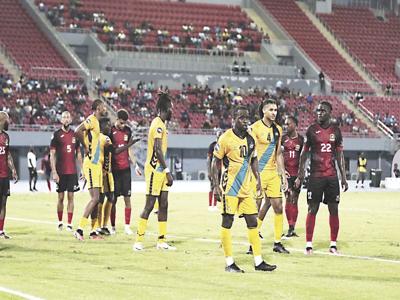 The Bahamas' senior men's national soccer team was ready to take on Antigua and Barbuda but they went down 2-0 in the first nine minutes of the game and couldn't recover at the Thomas A. Robinson National Stadium on Saturday. The Bahamas lost, 4-1, in the pivotal 2023-2024 CONCACAF (Confederation of North, Central American and Caribbean Association Football) Nations League game.
The loss drops The Bahamas to fourth in League B Group D action with three losses. Antigua and Barbuda picked up their first win in three tries and has three points, sitting in third. Guyana took down Puerto Rico, 3-1, on Saturday and lead the group with nine points – three points clear on second-place Puerto Rico.
Antigua and Barbuda got on the scoreboard in the third minute of the game on Saturday on a header from Javorn Stevens that went to the right of The Bahamas' goalkeeper Michael Butler who could not do anything to stop it. Stevens got back on the scoresheet six minutes later on a breakaway run to give Antigua a 2-0 lead.Giorgos Giakoumakis: Newcomer of the Year favorite?!Giorgos Giakoumakis: Newcomer of the Year favorite?!close
NextStay




volume_off-1:41sdshareclosed_captionfullscreenAuto (360p)225p360pSubtitles OffSubtitles EN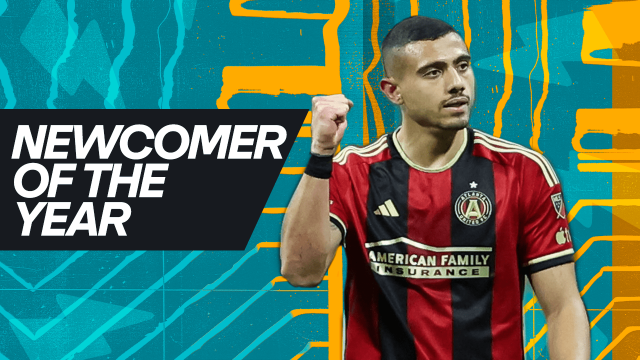 Giorgos Giakoumakis: Newcomer of the Year favorite?!The Atlanta United striker has 15g/3a entering Decision Day.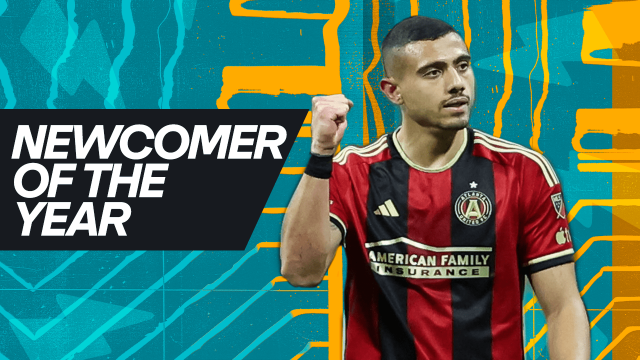 Giorgos Giakoumakis: Newcomer of the Year favorite?!MLS | 1:58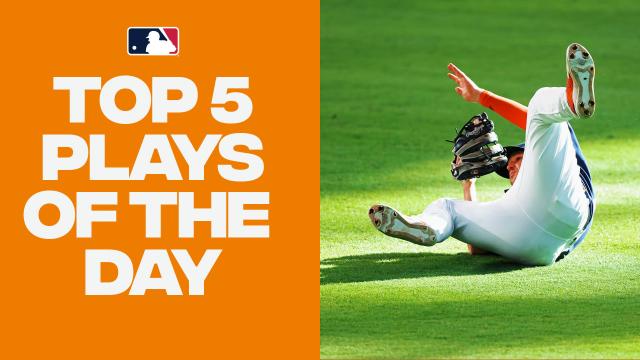 10/16/23: Top 5 Plays of the DayMLB | 0:51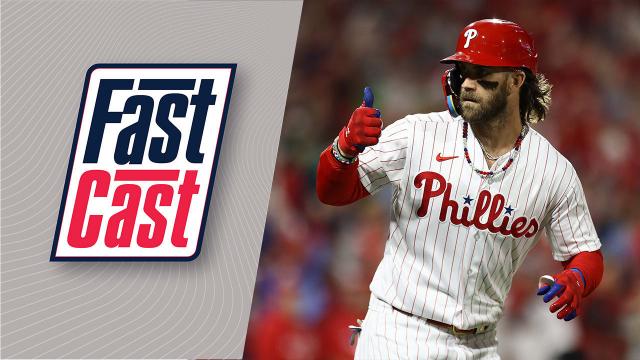 Monday's best in < 10 minutesMLB | 9:07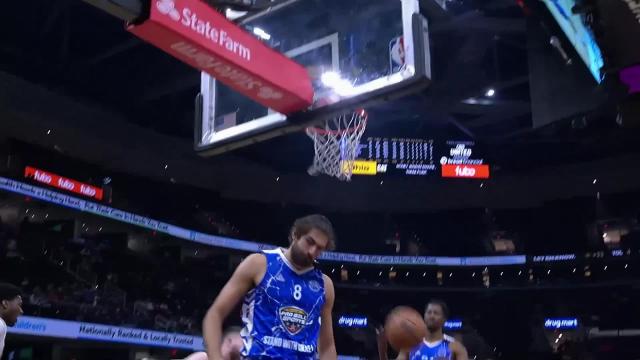 Top 10 Plays of the Day, 10/16/2023NBA | 3:12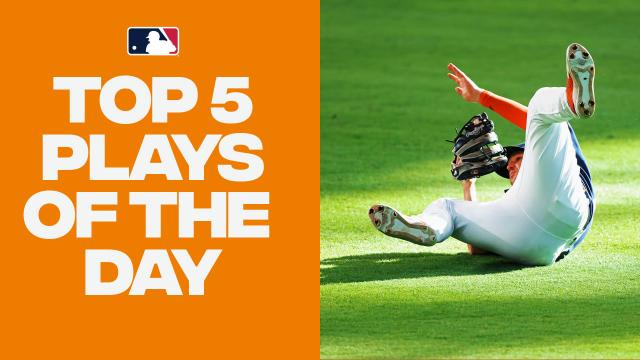 9/16/23: Top 5 Plays of the DayMLB | 0:51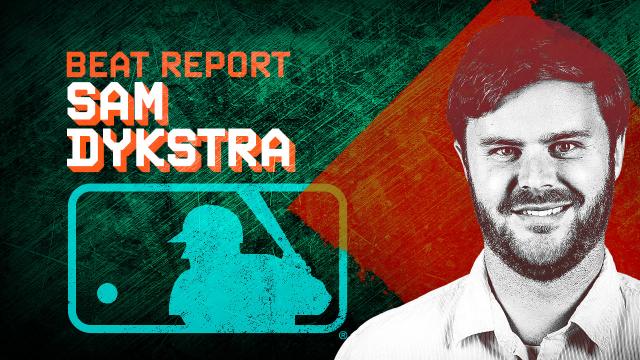 The Fall League's early standoutsMLB | 2:24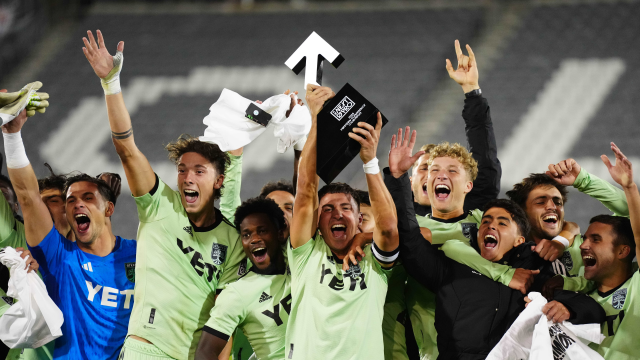 Video recap: Austin FC II win MLS NEXT Pro Western Conference FinalMLS | 2:01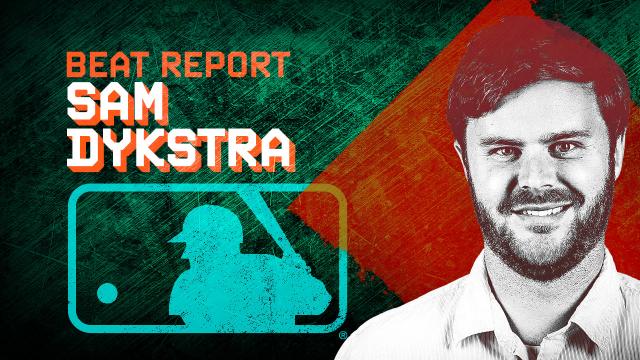 The Fall League's early standingsMLB | 2:24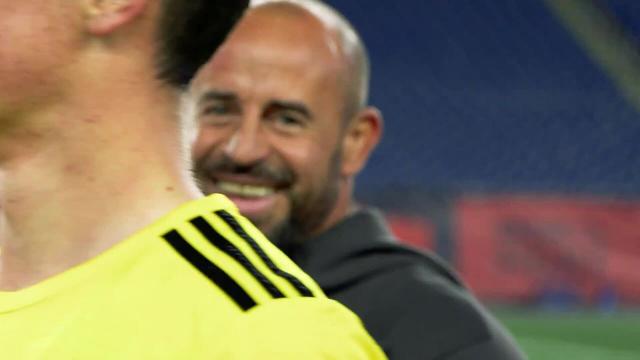 Video recap: Columbus Crew 2 win MLS NEXT Pro Eastern Conference FinalMLS | 1:47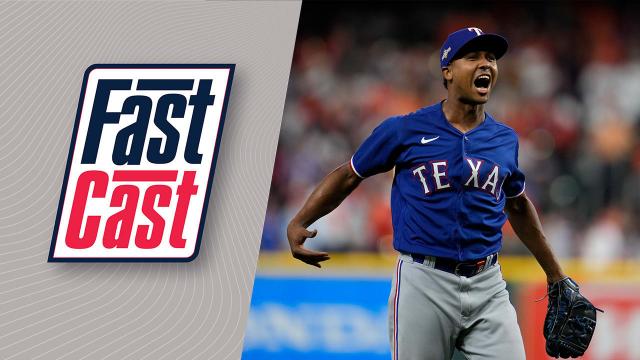 Sunday's best in < 10 minutesMLB | 8:01
Head Coach for The Bahamas, former national team player Nesly Jean, said that the early woes were due to mistakes.
"We had a game plan like their game plan. Obviously, they executed better than we did. We continue to beat ourselves by making mistakes. I think that once we can limit those mistakes we can move forward and be better as a team. Until then, the players have to keep on working…. We gave them too much time on the ball and we moved the ball too slow," Jean said.
Some of the mistakes that Jean was referring to were body positioning and they were not remaining in a straight line defensively to counter Antigua and Barbuda's long ball strategy.
Head Coach for Antigua and Barbuda, former national team player for them Mikele Leigertwood, said he was happy to see his players carry out their game plan.
"Those two goals early definitely helped us because it helped to settle our nerves. We knew the magnitude of the game and match. Coming off the back of two losses that were heavy defeats, the response from everyone was brilliant. It could have been more (goals) if it wasn't for some fantastic saves from their goalkeeper," Leigertwood said.
Thomas Bramble drove the ball into the back of the Bahamian net two minutes before the half to silence the Bahamian crowd. His goal put them up 3-0.https://98a38ff8d2b9b4f49b1a450db22362c6.safeframe.googlesyndication.com/safeframe/1-0-40/html/container.html
The score remained 3-0 at the intermission.
A notable change for The Bahamas tactics in this game was moving captain Lesly St. Fleur up to the midfield position instead of his center back role.
"The game is to attack but at the same time, as an older player and his experience, he can play all over the field. We wanted him to be more disciplined in the midfield by receiving the ball off the backline and trying to feed the attackers. They double teamed him and that didn't happen, so we have to look at ways to get other players involved," Jean said.
The Bahamas cut the deficit to 3-1 in the 62nd minute when forward Wood Julmis received the ball on a throw-in and pulled the ball back before striking it off his right foot and past Antigua and Barbuda's goalkeeper Zaieem Scott for a goal. It was his first goal on home soil in nations league action but his third goal in this edition of the CONCACAF Nations League.
"We didn't get a million opportunities, but one or two, and we must put them away," Julmis said," I just wait on my moments and just try to execute the way I know I can. It gives me confidence."
Julmis said they shot themselves in the foot and had a tough time in the game, but he knows they can play better.
"We had a game plan like Jean said but we went against the game plan. Confidence played a role in it. I do not think our players are confident enough to execute. We take advantage of the coach telling us that we can make a mistake but going forward we need that confidence. We are nowhere near what we can do," Julmis said.https://98a38ff8d2b9b4f49b1a450db22362c6.safeframe.googlesyndication.com/safeframe/1-0-40/html/container.html
Antigua and Barbuda was awarded a penalty in the 76th minute of the game. Their captain Quinton Griffith stepped up to take the penalty kick. He sent it to the top right and beat a diving Butler who went the right way but moved a little too late. Leigertwood said that they had to trust the process.
"The opposition is different. Guyana and Puerto Rico have players who have a better level of football. We had a few challenges but sometimes these things take a little time to fall into place. The two previous games were not great but the process and things we have in place to get the players to perform is what we did today (Saturday). We are not a finished article by any means, but we have to keep working diligently. There is no reason why we can't get a performance like what we did today (Saturday) on a regular basis," Leigertwood stated.
The two teams left The Bahamas yesterday and landed in Antigua and Barbuda for a rematch. That game is set to be played tomorrow at the Antigua and Barbuda Football Association's Technical Center in Piggotts, Antigua. Kick-off is set for 3:30 p.m.