As of Friday, November 18, 2022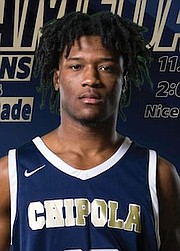 DEYTON Albury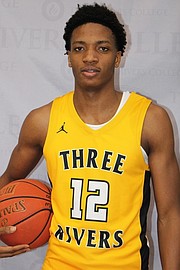 PAUL Greene
#By RENALDO DORSETT
#Tribune Sports Reporter
#rdorsett@tribunemedia.net
#DEYTON Albury and Paul Greene have led Chipola to a no.6 national ranking while the Bahamian contingent at Northeast Community College continues to put up major numbers in their sophomore campaign.
#Chipola improved to 6-0 in NJCAA Division I with an 85-57 win over South Georgia Tech Tuesday night. Albury finished with 15 points.
#Greene has moved into the starting lineup in his first year with the programme and is averaging 8.8 points and 6.8 rebounds per game while Albury is averaging 12 points and six rebounds per game.
#"Our fans were great and there was a lot of energy in the gym," said Chipola head coach Donnie Tyndall. "It was a nice turnout for a midweek game."
#Chipola will host the Milton H Johnson Classic this weekend when they will face Andrew College and Georgia Highlands over the weekend.
#Chipola advanced to the national tournament with a 73-64 win over Indian River State College Saturday night to win the FCSAA State Title.
#Chipola has captured the State Championship and advanced to the NJCAA Final Four in the last two seasons.
#Emmanuel Alexandre, Colin Storr and Jaden Strachan led Northeast to an even 2-2 record after their dominant 105-78 win over Morningside University JV.
#Alexandre was the leading scorer for the third time in four games with 25 points, seven assists and six rebounds, Colin Storr had a double double with 21 points and 11 rebounds while Jaden Strachan had 12 points and six rebounds off the bench in just 12 minutes. Bryan Rolle had a season high six rebounds off the bench and Saheed Sanusi dished three assists.
#Alexandre is averaging 22 points, 7.3 rebounds and three assists per game while shooting 47 percent from the field and 41 percent from three-point range.
#Tuesday night marked Storr's second double double in three games. He is averaging 16.3 points and 11.3 rebounds per game on 76 percent shooting from the field.
#Strachan has been a key contributor off the bench with 7.3 points and 4.3 rebounds per game. They look to get above .500 when they face Mount Marty University JV tonight at 7pm.
#Rolantae Knowles had his first double double of the season for the Butte Community College Roadrunners.
#The sophomore guard finished with 21 points and 11 rebounds and shot a perfect 14-14 from the free throw line in an 80-62 loss to the Yuba 49ers.
#Oswald Meadows finished with eight points, six rebounds and three assists.
#Knowles is averaging a team high 13.8 points and 7.4 rebounds per game, leading the team in both categories.
#Meadows is averaging 9.4 points and five rebounds per game.
#The Roadrunners are 1-4 on the season and will face Diablo Valley on November 22.
http://www.tribune242.com/news/2022/nov/18/albury-and-greene-lead-chipola-no6-ranking/?news