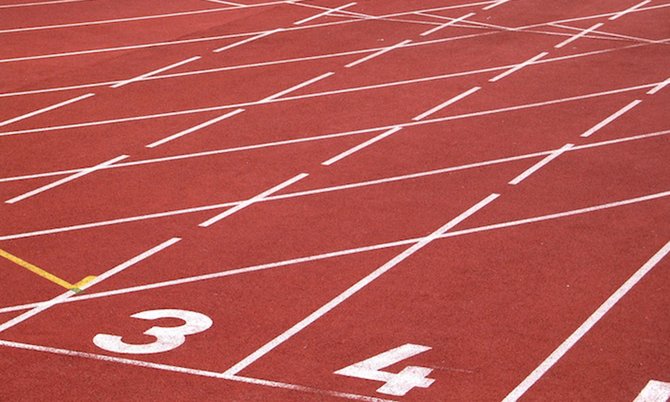 #By BRENT STUBBS
#Senior Sports Reporter
#bstubbs@tribunemedia.net
#WITH a lot of uncertainty still looming over the coronavirus pandemic, the Bahamas Association of Athletic Associations is still committed to putting on a track and field meet at the end of the month.
#But BAAA President Drumeco Archer said the July 31 to August 1 meet will more than likely be a watered down version of the National Championships because it's obvious that not that many athletes are training as a result of the lock down and curfews that were imposed by the Bahamas Government over the last three months.
#"I don't want to make any formal statement yet, but it's pretty unlikely that we will have the nationals," Archer said. "Given the uncertainty with all that is happening, I just don't see a clear path for us to have the nationals.
#"Trevor Moss, who is the chairman of the organising committee, is in consultation with the Ministry of Health in reference to the safety measures that we need to have in place. This is such a difficult situation that we are in to make any decision until we get a clear picture of what is going on."
#With the government opening up its borders today as they continue the reopening of its economy, Archer said there's very little time in planning a full blown meet so a final decision will have to be made by the BAAA before the end of the week.
#"The meet is being planned for the end of this month," Archer said. "But we know that a lot of clubs are not training their athletes, so I suspect that a lot of them will not be participating in the meet.
#"We know that there are some athletes training, but they are fewer than those who are not training. So there is still a lot of concern about the prospect of having a meet and getting the fans to come out in this social distancing environment."
#Archer said his association will probably just end up having a small scale track meet that will cater to all ages of competition, rather than going ahead with the nationals, which takes on a much needed focus of attention.
#"We will make it available to all age groups, but the challenge that we have is numbers," he pointed out. "We won't be able to forecast as we would have been able to do in the past, exactly what those numbers would look like. That's where we are with that aspect of hosting the meet at the end of the month."
#As the country embraces the opening of its borders, many student athletes will be looking at making their way back to the United States and Canada to continue their studies and training.
#At present, there are quite a number of athletes that fit that category, but with all of the unrest in the United States surrounding the racial tension in the aftermath of the killing of African American George Floyd on May 25 in Minnesota amid the spread of Covid-19, Archer said he doesn't expect there will be any repercussions for Bahamians returning to school and those who are going for the first time.
#"I don't foresee that being a challenge," he stated. "Those cases are normally isolated and so I expect that it will be business as usual for our athletes as it pertains to going to school in August."
#Support for Athletes
#From a local perspective, Archer said while there have been some concerns from athletes,he has not yet received any formal communication from the Ministry of Youth, Sports and Culture about any reduction in the subvention of athletes.
#"As far as I know, all of the athletes on subvention will not be affected," Archer pointed out. "All those athletes on subvention will remain the same."
#Archer, however, said they have made their recommendations to the ministry on having an additional 10-12 athletes added to the programme, but he has not received any word on their status.
#"Those athletes' names have been submitted for the developmental programme," said Archer, noting that those that should be considered for the higher tier for subvention and based on their performances at the international level will have to come from the ministry.
#However, Archer said the BAAA is also delighted that the Bahamas Olympic Committee has agreed to provide an Athletes Welfare Commission, headed by Roy Colebrook, mandated to assist athletes from all disciplines to reach their full potentials in preparation for local, regional and international competitions.
#The assistance, which will account to about $30,000, will not be available to professional athletes or those who are under contracts with companies such as Adidas, Puma and Nike.
#"We have collected application forms and we will make our recommendations after our executive meeting this week," Archer said. "We will make our recommendations before the deadline."
#National associations and federations have until July 3 to make their recommendations on behalf of the athletes to the BOC. Archer said they are looking at submitting applications for as many members as they could.
#"Anyone who is in track and field and out of university can benefit," Archer said. "These are austere times and the ability to generate and to make money by the elite athletes are few and far between.
#"I know that the World Athletics is trying to reorganize their programme, but these are some tough times and any little assistance that can be provided is welcomed by the athletes."