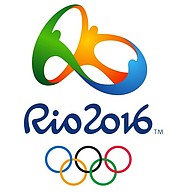 #By BRENT STUBBS
#Senior Sports Reporter
#bstubbs@tribunemedia.net
#HEAD coach George Cleare said he's anticipating some outstanding performances from the 26 athletes selected to represent the BTC Bahamas Olympic Team in Rio de Janeiro, Brazil.
#If they perform up to his expectations, Cleare said the Bahamas could come back with at least four medals.
#A total of 30 athletes from three disciplines, rowing and swimming included, are either already in Rio or are en route to the games, according to Bahamas team manager Ralf McKinney.
#The majority of the track team left either New Providence or the United States on Monday and should arrive in Rio today.
#There are other track athletes who will be coming in before the games get started on Friday with the official opening ceremonies.
#However, he said the last two competitors, Jeffery Gibson and Trevor Barry, would be heading to Rio around August 10-11, just in time for the start of the athletic competition.
#"We sent our final arrival itinerary into the International Olympic Committee and our chef de mission Roy Colebrooke and the president Wellington Miller are already there, so they are just waiting on us to get there," McKinney said.
#Barry, one of three high jumpers competing, came into town from North Dakota to go through some final training sessions with his personal coach Keith Parker, while hurdler Gibson will be spending the extra time to train with his personal coach in the United States.
#Looking at the team selected, Cleare said there is a good group of individuals on their way to Rio and he's looking forward to everyone turning in their personal best performances.
#"If we can do that, I could see us easily being in contention for at least four medals," he said.
#"But it's a tough road and our job as a coaching staff is to get our athletes as comfortable as possible and physically and mentally prepared to get them to perform at their best at the games."
#As for the medals, Cleare pointed out that he's looking at the possibility of the men and women getting on the podium in the 400 metres; the men's 4 x 400m relay and the men's high jump.
#"But strength across the board, this is the Olympic Games and I don't like to count medals because you don't want to count out athletes," he said. "When you have athletes like Bob Beamon, who did something crazy and was able to hold onto his long jump record for years.
#"So at the Olympic Games anything is possible and I'm looking for our athletes to do their personal best performances and rise to the occasion. We have some quarter-milers like Chris Brown and Steven Gardiner and we have Shaunae Miller, so we have some good prospects for medals."
#The athletic team, which will be minus two women's hurdlers Devynne Charlton and Adanaca Brown, will comprise of the following athletes:
#MEN – Trevor Barry (high jump); Shavez Hart (100/200m); Demetrius Pinder (200m/4x400m relay); Chris Brown (400m/4x400m relay); Michael Mathieu (4x400m relay); Jamal Wilson (high jump); Donald Thomas (high jump); Leevan Sands (triple jump); Stephen Newbold (4x 400m relay); Jeffery Gibson (400m hurdles); Adrian Griffith (100m); Jamial Rolle (100m); Latario Collie (triple jump); Alonzo Russell (400m/4x400m relay); Steven Gardiner (400m/4x400m relay) and Teray Smith (200m).
#Women – Tynia Gaither (100/200m); Anthonique Strachan (200m/4x400m relay); Sheniqua Ferguson (200m); Shaunae Miller (400m/4x400m relay); Bianca Stuart long jump); Pedrya Seymour (100m hurdles) and Lanece Clarke, Christine Amertil, Carmiesha Cox and Shaquania Dorsett (all in the 4x400m relay).
#They will join the one-woman rowing team of Emily Morley and the three-member swim team of Arianna Vanderpol-Wallace, Joanna Evan and Dustin Tynes, who should already in Rio. Morley will be entered in the women's single sculls; Vanderpool-Wallace in the women's 100m butterfly, 100m freestyle and 50m freestyle; Evans in the women's 200m freestyle, 400m freestyle and 800m freestyle and Tynes in the men's 100m breaststroke.
#The games will get started on Friday night at 7 pm. The swimming and rowing competition will start on Saturday, while the track and field competition commences on Friday, August 12.
#The games will close on Sunday, August 21.