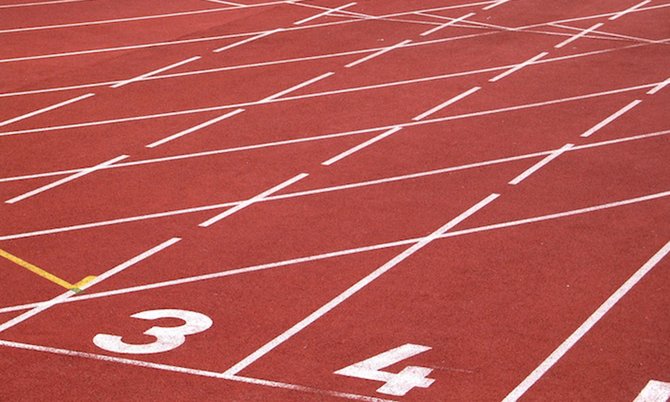 #By BRENT STUBBS
#Senior Sports Reporter
#bstubbs@tribunemedia.net
#A POSITIVE drug test of the A sample from one of the Bahamas sprinters on the men's 4x100m relay team at the IAAF World Relays in April means there will be a change to the line-up at next week's IAAF World Championships in London.
#Two days ago, the Bahamas Association of Athletic Associations named a 21-member team for the championships, but excluded the men's 400m relay team as they waited on the final conformation that they would be allowed to compete from the IAAF.
#That confirmation was given yesterday and the Bahamas will have all four relay teams participating in the event that will run from August 3-14.
#BAAA's president Rosamunde Carey said they are thrilled that the IAAF has granted the team permission to compete in the championships, despite the allegation of a positive test.
#"I can't confirm a positive drug testing because there is a procedure that we have to follow," Carey said. "There is an Athletes Drug Integrity Unit. All information will flow through them because they have to notify any athlete if there is a positive testing.
#"If there is a positive testing of an A sample, nothing can be done until they give you the opportunity to have your B sample tested at the athlete's expense. Once that process is done, if the B sample is tested positive, then based on what the substance is, they would met out whatever punishment whether or not there is a ban, a suspension or just a warning."
#Carey said at this point, she can't make a statement on any athlete testing positive because the athlete has to go through the process.
#"We have a letter from the Athletes Drug Integrity Unit that oversees drug testing and disciplinary actions against athletes who have tested positive," she said.
#"We can't say until the process is completed. Any and all athletes have a right to privacy, until such time as the IAAF makes a public statement."
#The team of Warren Fraser, Shavez Hart, Cliff Resias and Adrian Griffith finished third in the B final behind winner Trinidad & Tobago and second place finisher Germany at the World Relays at the Thomas A. Robinson National Stadium on April 22.
#The three teams were elevated to the sixth, seventh and eighth spots respectively, thus qualifying for London, after only five teams completed the A final.
#The United States won the gold medal with Barbados taking the second and China getting third. Australia and France were fourth and fifth respectively.
#Canada, Great Britain and the Netherlands all failed to finish the race after they experienced difficulties on their baton exchanges.
#Named to the Bahamas team for individual events in London are Shaunae Miller-Uibo (women's 200/400m); Anthonique Strachan, Ty'Nia Gaither and Jenae Abrose (women's 200m, although only three will be allowed to compete); Devynne Charlton (women's 100m hurdles); Teray Smith (men's 200m); Steven Gardiner (men's 400m), Donald Thomas (men's high jump), Bianca Stuart (women's long jump), Tamara Myers (women's triple jump) and Warren Fraser (men's 100m).
#Added for relay duties are Camiesha Cox and Keianna Albury (women's 4 x 100m); Shaquania Dorsett, Lanece Clarke, Christine Amertil and Doneisha Anderson (women's 4 x400m relay); Shavez Hart, Shawn Stuart and Joel Johnson (men's 4 x 100m relay) and Michael Mathieu, Alonzo Russell, Kendrick Thompson, Ramon Miller and Ojay Ferguson (men's 4 x 400m relay).
#The IAAF has taken a hard stance against the use of banned substances. They will be awarding a number of athletes and relay teams with medals during the championships after they were elevated following various positive drug tests at the last championships in Beijing, China.