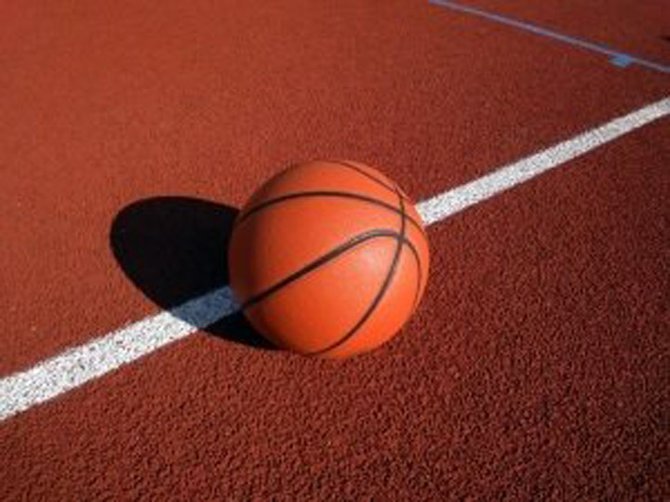 #By RENALDO DORSETT
#Tribune Sports Reporter
#rdorsett@tribunemedia.net
#IT may not be in the highly publicised NCAA men's basketball tournament, but several Bahamian players will have an opportunity to extend their postseasons at the Division I level.
#Charles Bain (Robert Morris Colonials), Jaron Cornish (Stony Brook Seawolves) and Travis Munnings (University of Louisiana-Monroe Warhawks) saw their respective programmes accept bids to invitational tournaments.
#Cornish and the Seawolves accepted a bid to the 2019 Roman College Basketball Invitational. They will begin play on the road in the opening round tomorrow against the University of South Florida Bulls at 7pm in Tampa, Florida. It marks their fourth appearance in the Roman CBI in the last five seasons.
#The Seawolves are coming off a 24-win season, the highest regular-season win total in the programme's Division I history.
#Stony Brook finished inside the top two of the America East standings for the fourth time in the last five seasons en route to the landmark regular season that included 13 road wins, tied for the most in the country.
#The Seawolves will play their first game under the new leadership of interim head coach Geno Ford.
#"Our team is very excited to compete in a postseason tournament," Ford said. "We had a terrific regular season on our way to 24 wins. With a roster full of underclassmen, we feel like gaining some postseason experience will greatly benefit us in the future."
#Both Bain and Munnings will play in the 2019 CollegeInsider.com Postseason Tournament (CIT).
#Bain and the Colonials will open play tonight when they host Cornell at 7pm.
#The Colonials are making their second appearance in the CIT in programme history and first since 2012.
#Robert Morris has posted a record of 17-16 (.515) in 2018-19.
#The Colonials finished in a tie for third place in the Northeast Conference with a mark of 11-7 (.611).
#The Colonials fell in the semi-finals of the Northeast Conference Tournament 62-60 to No. 2 seed Fairleigh Dickinson.
#Bain finished with 10 points, three rebounds and a pair of three pointers. It was his fourth consecutive game scoring in double figures, his longest stretch thus far this season.
#RMU is making its eighth postseason appearance in the last 12 seasons.
#The Warhawks will play host to a CIT first-round game in Fant-Ewing Coliseum, against the Kent State Golden Flashes Thursday at 8pm.
#ULM is making its 13th postseason appearance in programme history. It marks the Warhawks' fourth trip to postseason play in the last five years, including their third appearance in the CIT (2016 at Furman and 2018 at Austin Peay).
#"We're excited about having an opportunity to continue our season in the CIT," ULM head coach Keith Richard said. "Opening with a home game is extra special. Our players didn't want the season to end in New Orleans, so they're looking forward to making a run in the postseason.
#The Warhawks are 13-2 in Fant-Ewing Coliseum this season.