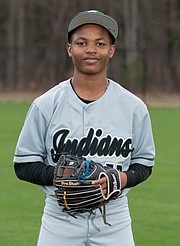 FRANKEY Moree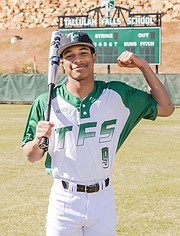 MALIQUE Charlton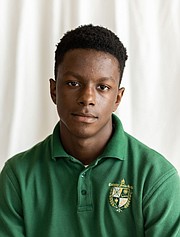 JOEL Miller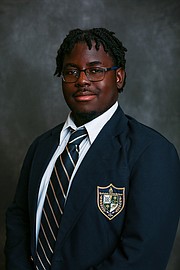 NORMAN Bastian
#By RENALDO DORSETT
#Tribune Sports Reporter
#rdorsett@tribunemedia.net
#A GROUP of Bahamian players played a prominent role on the Tallulah Falls varsity boys' baseball programme and were recognised with postseason awards for their outstanding 2022 season.
#Seniors on this year's roster included Norman Bastian and Joel Miller from New Providence and Malique Charlton and Kristian Williams from Grand Bahama.
#Underclassmen included junior Frankey Moree from New Providence, sophomores Zaiden Cox from Grand Bahama and Caden Walker from New Providence, and freshman Danny Grant from Grand Bahama.
#Bastian and Charlton received Region 8-A Private First Team honours while Moree was named to the Second Team and Miller received Honourable Mention.
#Bastian, who has signed to play at Olivet Nazarene University, batted a team-high .424 with four home runs and 30 RBI. He set a new programme single season record with 36 hits. He heads to an Olivet Nazarene Tigers programme that finished 38-15 this season. They recently capped off their 2022 Chicagoland Collegiate Athletic Conference season by pairing their regular season championship with the tournament championship.
#The Tigers advance to the NAIA National Championship Opening Rounds scheduled for May 16-19.
#"In my short time at TFS, I've not only furthered my education but I've become a new baseball player as well," states Bastian.
#"I have learned a lot from my coaches and teammates. This is a special team and no matter the outcome of the season, I will be proud to say I was a part of the Tallulah Falls varsity baseball team. I am excited for what lies ahead of me in the classroom and on the baseball field at Olivet Nazarene University."
#Charlton registered a .354 batting average to go with 4 home runs and 20 RBI, and led the team along with Miller with a new programme record 14 stolen bases.
#Moree was a .333 hitter with a pair of round-trippers and 20 RBI, adding 24 runs.
#Miller had a .358 average, 4 homers, and 25 RBI, as well as 31 runs scored and 14 stolen bases. He also set a single-game programme record with a 7-RBI game. Miller is also the TFS all time leader in stolen bases (26) and walks (34).
#TFS had a record-setting offensive season and finished 12-13 on the season.
#The Bahamian contingent helped TFS set new school records in runs scored (217), home runs (20), 10-plus run games (11), and single-game records for home runs (7), hits (20), and runs (23), while even tying school records for win streak (4) and shutouts (2).
#The TFS JV Baseball team also featured seven Bahamians on its roster, including the aforementioned Cox, Walker and Grant along with Rohajae Pinder, Davante Brown, Ashton Roache, from New Providence, and Justin Smith out of Andros.
#The team finished 7-1-1 on the season.
#TFS, located in Tallulah, Georgia, is an independent co-ed boarding and day school serving more than 500 students from grades 5-12.