Demeritte Named Men'S Track And Field Coach Of The Year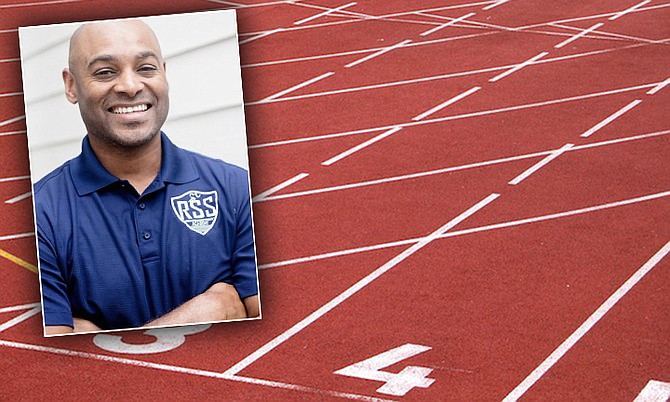 #By RENALDO DORSETT
#Tribune Sports Reporter
#rdorsett@tribunemedia.net
#An historic season for the Life University Track and Field programme yielded another accolade for head coach Dominic Demeritte.
#Demeritte was named the National Association of Intercollegiate Athletics Men's Track and Field Coach of the Year.
#In the programme's inaugural season of competition, Demeritte led the men to the NAIA Outdoor Championship last weekend in Gulf Shores, Alabama.
#Life U compiled 52 points, three individual titles and three other All-American honours.
#Demeritte's season of milestones also included leading the Eagles to the 2022 Mid-South Conference men's and women's titles.
#In February he was named the Conference Men's and Women's Coach of the Year.
#His Running Eagles men's team captured their first championship crown at the James H Taylor II Stadium in Williamsburg, Kentucky, with 177 points, while the women's team repeated as champions with 167 points.
#In February, Demeritte was also named the United States Track and Field Cross Country Coaches Association's South Region Women's Coach of the Year.
#Demeritte accepted the title of Director of Cross Country and Track in the Summer of 2021 after being tabbed as the leader for the restored Life University men's programme and an assistant for the women in 2020.
#The women captured their first Mid-South Conference Outdoor Championships title while the team tallied 16 total All-Conference honours, including eight individual champions.
#Over the weekend at the NAIAs, the women captured a gold medal and four other All- American performances, to place fifth. "I never coached for personal goals, so it comes with the territory. It's a blessing, not just for myself, but my coaches because it's a coaches' staff award, rather than a head coach's award," Demeritte said in an interview with the Tribune earlier this season. "They do all the work. I just bring everything together."
#A two time NCAA All- American, Olympian and 200m World Indoor champion, Demeritte has used his platform to recruit several Bahamians into his programme.
#This year's roster included Breanna Pratt, Aniqua Darville, Vernord Burrows, Hesley Charlton, Nigel Hepburn, Corey Johnson and Nathan Moss.
#Pratt and her Life U 4x400m team members – Alesha Wright, Iantha Wright and Brianna Florvilus, won bronze at the NAIAs in 3:45.71 seconds.
#"It doesn't matter where you're at, even if it's NAIA division II," he said. "The only four meets that you won't compete in with division one talent is our conference and nationals indoors and outdoors championship," Demeritte said.
#Demeritte also coached at the high school level, where he is credited with the development of over 80 collegiate athletes and two New Balance All-Americans, while leading The Marist School to six GHSA Team Championships and 38 GHSA Individual/Relay Champions.
#"It wasn't all a straight line. I took some detours here and there, but I'm truly grateful for the opportunities along the way because it's made me the coach that I am today," he said. "Like I always tell my athletes, I gladly failed because failure is the only way you can have true sucess and appreciate the success once you get there."