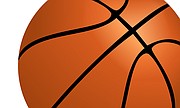 #By RENALDO DORSETT
#Tribune Sports Reporter
#rdorsett@tribunemedia.net
#THE Florida Gulf Coast Eagles are excited to add Franco Miller Jr to their programme and look forward to the incoming transfer combo guard to have an impact whenever he steps on the floor.
#Eagles head coach Michael Fly discussed several issues, including Miller's recruitment process amid the COVID-19 pandemic
#"There's a recruiting ban on guys right now and for the foreseeable future. We weren't able to truly scout [Franco] in a traditional way. We watched all the high school tape we could. Actually, coach Davis' staff at Ole Miss sent us practice tape of him so we could evaluate him more. They were extremely complimentary of him on and off the court. We do a lot of our recruiting based on connections we have made and continue to make and we have a great relationship with his prep school and Coach Davis' staff," Fly told Screecher Report in their Summer Flyer/Fresh Faces Series.
#"We are excited to add a student and player of Franco's calibre to our programme. He is an experienced guard who can play the point guard position or slide over to the wing as a scorer."
#Miller's tenure with the Ole Miss Rebels came in March when he announced he would be leaving the programme. He will have three years of eligibility remaining in his NCAA career. "The three years of eligibility was huge for us. We were looking at other transfers who had one year as well but Franco having three was a factor. We think it gives him time to join the programme and get his feet wet and really contribute in big ways over the course of his time with us. His addition should strengthen our backcourt for the foreseeable future in combination with our other newcomers and young players." Fly said.
#"We think he can play both positions (PG & SG/Wing). In high school he was a scoring combo guard and we think he can get back to that. He's got a pure shooting form. We'll see, when we get the guys back [on campus], how he does with the ball in his hands and taking charge of the offence vs how he does without it."
#According to the Eagles, Miller becomes the 6th newcomer for the Eagles roster heading into the 2020-21 season, joining four early signees and one graduate transfer. Eagles will return 70 per cent of its scoring back in the line-up along with seven players who saw significant action in 25-or-more games during the 2019-20 season.
#"We're finally at a place, from a roster standpoint, where we could have Jalen [Warren], Caleb [Catto], Cyrus [Largie], Sam [Gagliardi] and Justus [Rainwater] start for us and they would all be starters from last year. But we like what our newcomers bring to the table," Fly said. "We think Eli [Abaev] can contribute right away for us and we like the new guys we got coming in and we like our returning players. It's safe to say that there will be a lot of competition in a lot of different areas."