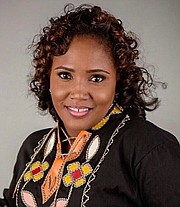 FELICITY DARVILLE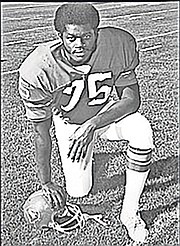 Edwin A Smith
#By Felicity Darville
#When Edwin A Smith was a little boy growing up in Bain Town in the 1950s, there were great Bahamian athletes making it to the big leagues in baseball or track and field. So, little boys had much to aspire to if they wished to become a professional athlete. But Ed, who spent his afternoons shooting marbles, flying kites, playing stick ball, wrestling, or swimming on Long Wharf beach during the summers, had no idea at the time he would one day make Bahamian history as the first to go pro in an entirely different sport.
#The Smiths were living in Bain Town but as the family grew, they moved to Martin Street in Grants Town and a three-bedroom house. Ed is one of nine siblings, and recalled the boys shared a room and the girls did the same. Back in the day in this Over-the-Hill community, the neighbourhood was filled with children. Television wasn't there to distract them; so for the most part, evenings were spent sitting on the wall sharing stories and talking about movies they had seen.
#"These were humble beginnings," Ed shared, "But in our minds we never lacked anything."
#"Food was always on the table. My parents made sure we were fed every day. My mother worked tirelessly to make sure our clothes were clean and we had everything we needed as kids. Mom would be so exhausted from working during the day that she would take a nap around sundown after she fed us. She would wake up around nine o'clock and make sure everyone was in the house and accounted for. If I was not in the house by that time, she would come looking for me. She didn't like having to come out of her warm bed to look for me. She would threaten to let my dad know and that would strike fear in my heart. So the next morning I would go to mass (at St Joseph's Catholic Church nearby) and this way, I would avoid punishment."
#Ed's parents Elexion Smith and Elizabeth Smith (nee Brown) were industrious and set "good examples" for their nine children – Bernadette Moss (now Pastor), Edwin, Arlene Wilson, the late Sharon Brennen, David, Chris, Kim Moultrie, Joyann Thurston and Keith.
#His paternal grandfather was Alex Smith, who owned a construction company and worked on the large gospel hall on Meadow and Augusta Streets. His paternal grandfather was Edward "Wykie" Brown who was an entrepreneur and had an interest in the world-famous Silver Slipper nightclub as well as the Elk's Lodge on Blue Hill Road.
#His great-grandmother Justina Dixon (nee Meadows) had a major impact on his life. His mother was a twin, but her twin and her mother died in childbirth. Justina raised Elizabeth, and after getting married, she lived in a house right next to her grandmother on Meadow Street – the house in which Edwin was born. He recalls that people would say that when his parents got married in 1947, it was a "big occasion".
#Elexion was a construction contractor and after marriage, he became the owner of two taxi cabs. Elizabeth was a homemaker with an entrepreneurial spirit. Initially, she would buy fresh fish and vegetables and resell them from a stall in the front of her home on Meadow Street. Then, she saw another opportunity – on weekends, she would sell conch salad and fritters, fried fish, potato bread and souse at a gambling house just down the street. This was great for the owner, who would call her and place the orders for his patrons, who were all the more likely to stay longer considering their food was being delivered to them.
#She duplicated this weekend effort by setting up a stall near Super Value Supermarket on Meadow Street, close to the home she grew up in. On weekends, the older children would pitch in and help keep the business going, with one of her daughters manning the Meadow Street stall while she maintained her other customers and kept the fish and vegetable stall going in front of the home.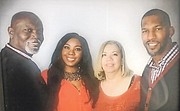 Ed and Pia with their children, Danielle and Alex.
#First, Ed attended Mother Donaldson kindergarten with my father, Allan Ingraham, who became his lifelong friend. Then, he attended Western Primary followed by Western Junior, also with my father. For high school, his parents sent him to St Augustine's College. He would ride his bicycle with a caravan of other kids from the neighbourhood who also attended the school.
#After school, the bike ride from Fox Hill to Bain Town was filled with short cuts where the boys could pick cherries, gu gu fruit, sapodillas, oranges and grapefruit on the way home. It was a great start to his high school career; but just over a year later, everything shifted.
#Ed's uncle, Chris Wilkinson, a lieutenant in the police force in Colorado, invited him to come over and live with him.
#"He figured that this would afford me more opportunities to go to college and get a better education," Ed said.
#"I was 14 years old. I was ready to go. I was pretty excited about the opportunity. I made a couple trips to Miami when I was younger, but an opportunity to live in the United States and be exposed to that brand of lifestyle that I saw in the movies was something I was looking forward to.
#"I flew by myself from Nassau to Miami and then from Miami to Denver. My uncle, his wife and two children were at the airport to meet me. They took me home, fed me dinner, and it was all you can eat! Going from nine kids at the dinner table to just three – there was lots of food and you could have seconds!"
#Ed fit in well in his new lifestyle. First, he attended East High School and tried out for baseball because he had experience in that sport, like so many other Bahamian boys. When his Uncle Chris' family moved to a new neighbourhood, he attended George Washington High School. There, he tried out for track and field, baseball, and football.
#Ed had good height and girth but still didn't get an opportunity to become a starter on the football team, because the other players were so much more advanced than he was.
#In The Bahamas, even today, there are few opportunities for youngsters to be exposed to the sport, which is considered relatively expensive compared with popular local sports like basketball, track and field, swimming or baseball. Ed would be the guy holding the dummies the starters would run into. He wasn't in a position to attract the bigger institutions like Colorado State University or the University of Colorado, because he had only played a few junior varsity games. However, opportunity came knocking.
#Some recruiters from Colorado College were visiting George Washington High, looking for student football athletes with high academic scores. Colorado College, a liberal arts college nestled at the foot of the Rocky mountains and Colorado Springs, was a renowned academic school. The college's football coach also happened to be the assistant director of admissions. He was looking for athletes who didn't have a scholarship and could meet the academic requirements of the school. Ed was one of them.
#He attended a college with a population of about 1,500 where a lot of privileged kids with their lives "already set" came to do some school work, but also to party and ski and have fun. For Ed, he knew how important this opportunity was for him. So he buckled down in his work and also football, rugby and track and field, excelling in all areas. There, he became an all-state rugby player and an all-American football player.
#"I started playing tight end," he said.
#"But I wore glasses at the time. When they threw the ball to me, I was dropping the ball because I didn't want to wear my glasses. So that didn't work out. The coach then decided to put me on the defensive end and I became quite comfortable. I found a home there and that is when I began to blossom into becoming an all-American football player."
#"I got word that scouts were looking at me as a possible draft choice which was unheard of at the time, with Colorado being such a small school. To hear that I was being looked at in that light was pretty amazing because I wasn't at any of the big schools. Places like Notre Dame is where they came to find their pro ball players."
#Ed was back home in The Bahamas thinking about what his next big venture would be, having just graduated college. Then, he got the call of his life – "the Denver Broncos drafted me in the 13th round".
#He said: "It was pretty exciting! Growing up, pro football was something we saw as entertainment more so than something we could participate in. But once I started playing, I found myself getting better and better every year. There was no one for me to emulate at home. There were pro baseball players but no pro football players. My next step was to get on a plane and get out of Nassau and start training as quickly as possible."
#Back in Colorado, Uncle Chris encouraged him to get up at 5am and start training every day to prepare for football camp. He gave Ed a pair of his old army boots, and Ed ran in the sand in those boots for hours every morning. Going to pro camp was daunting, but his uncle told him that "those guys put on their jock straps like you do – they are looking for an opportunity just like you".
#When it was time for Broncos camp, that summer training paid off as Ed was recording the fastest time as a lineman, defensive and offensive player. He was excellent at the agility drills. He heard the defensive line coach say "this guy is going to be hard to get rid of".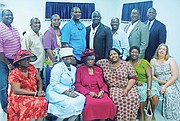 Sisters seated from right, Bernadette Moss, Kim Moultrie, Elizabeth Smith (mom), JoyAnne Thurston, Arlene Wilson, Pia Smith (wife); (standing) Dave Thurson, Clifford Moss (brothers in law), Sharon Brennen (deceased sister), Chris and Dave Smith (brothers), Steven Brennen and Halston Moultrie (brothers in law), Ed Smith.
#When the Broncos went into pre-season games, the first game was against the Washington Redskins. Ed's first professional sack was against the Redskins' quarterback, Sunny Jergenson. My father was in that camp as well. The difference was that Ed (who became my godfather) had some experience, albeit late, from playing college football, whereas Allan was brought on as a free agent. He never had any experience in learning the technicalities of the sport, but was picked up from a game at the Priory Grounds when the Redskins' coach was vacationing in The Bahamas and saw my father's outstanding talent. It made a difficult learning curve for my father, but he is recorded as having played impressively in those pre-season games.
#Ed made the final cut, and became the first Bahamian to be drafted to the National Football League of America. He had a rookie roommate named Bonnie Chavis from South Carolina State. They both made the cut and when it was time for the pro season, they got an apartment together in Denver and prepared for the career of their lives as a part of the 53-man squad.
#It was a time when the Broncos wanted to turn their reputation around from a losing team to a winning team, and Rose-Bowl winning coach John Ralston was in charge. Ed was playing better and better. He received a game ball during a big thanksgiving game in Detroit and with this success, he became a starter on the team.
#In his third year, Ed received a bad injury to his knee during practice and tore ligaments that resulted in him being in a cast from his hip to his ankle. He developed blockage of the veins and doctors prohibited him from playing in the event that the clots in his leg travelled to his heart during play, creating a fatal situation.
#"That was a tough moment," Ed shared.
#"I enjoyed playing in the NFL. It became difficult to stay in Denver because all of my friends were playing and I am sitting there injured saying, 'wow'. So, I made a decision to come back to Nassau."
#Back home, Ed opened his own nightclub, Cumberland House, near to Government House and Graycliff Hotel. He operated the successful club for six years and, for the last of those, his girlfriend in Colorado, Pia, moved to Nassau and worked at St Augustine's College as a teacher.
#But Ed decided it was time to change his life and start a family. The couple moved back to Colorado and got married. Pia became a professor and Ed got into the banking industry, and they became the parents of Alex and Danielle. Danielle would grow up to excel in track and field and even represented The Bahamas during the Carifta Games. Alex followed in his father's footsteps and became an NFL player with 11 years and excellent statistics behind his name. He now has twin boys, Aiden and Amari.
#Ed has always had a lot of pride in being Bahamian. He keeps in regular touch with his Bahamian comrades such as my father and Terrance Roberts. He recently celebrated his birthday here and it was announced that he will serve as the honorary ambassador for the upcoming Bahamas Bowl.
#He is strong in his faith and also recently attended a church service led by his sister, Pastor Bernadette where he was the guest speaker, and 90th birthday celebrations for his mother. His father died in 1985 of cancer of the bone marrow.
#It was always inspiring for me, knowing that I have a godfather who made history. But by interviewing him for this column, I learned so much more about a man who shows that no matter how humble your beginnings, and no matter the obstacles in your way, you can live up to the greatness destined for you with great vision, sheer determination and razor-sharp focus.