As of Friday, December 9, 2022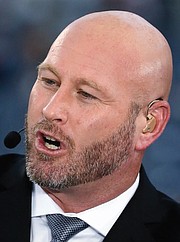 UAB Blazers' Trent Dilfer.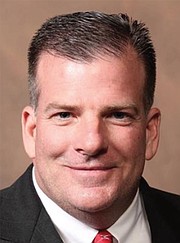 REDHAWKS' Chuck Martin.
#By RENALDO DORSETT
#Tribune Sports Reporter
#rdorsett@tribunemedia.net
#The 2022 HomeTown Lenders' Bahamas Bowl will have two very different head-coaching situations when the teams face off next weekend at the Thomas A Robinson Stadium.
#Miami (Ohio) RedHawks head coach Chuck Martin is in his eighth year at the helm while newly appointed UAB Blazers head coach Trent Dilfer will be in the midst of the transition process to begin his tenure with the programme.
#Martin said the December 16 matchup will be his second trip to The Bahamas and his team eagerly anticipates the opportunity.
#Kickoff is set for 11:30am in the first ever meeting between the two programmes and the game will be broadcast live by ESPN.
#"We're super excited to go to The Bahamas, we're super excited to go to any bowl game, they are a blast. It's a great reward for having a good season," Martin said.
#"I like going to bowl games where it's warm, I don't live where it's warm. For a lot of these kids and a lot of these families, this will be a once in a lifetime experience. I'm sure some of our kids have been to The Bahamas but I'm sure the vast majority haven't and a lot of kids will never go back there so this is quite the reward for all of their hard work the last 11 months."
#Both teams enter the game with a 6-6 regular season record.
#"The first bowl game we went to, it was like Mardi Gras around here," Martin said. "Now, we're 6-6 and going to the Bahamas Bowl, and it's not good enough, but the coaches and players stuck together and stuck together and stuck together and stuck together, and now we get what will be a once-in-a-lifetime experience. That's quite a reward."
#Dilfer was announced as the Blazers head coach on November 30. He plans to act in a supporting role while the programme is in transition away from former head coach Bryant Vincent.
#"I'm going to serve this coaching staff, until they're gone, and I mean that. I told coach Vincent today, 'You have a project, put me on it. You got something you need me to do to help you guys win this bowl game, I'm in.' I'm here to support them." Dilfer said. "I am going to be in The Bahamas for the bowl game. I plan on serving coach Vincent and this staff any way I can. I mean that. He is the head coach. I'm here to support him in the transition, to serve these young men, to serve this staff. I'm not joking, if they send me on coffee runs, I'll go on coffee runs…I want to help them finish strong. I also hope to earn their trust as we go through this together, because great things are coming."
#The RedHawks have seven All-MAC selections, including linebacker Matthew Salopek, who will make his second trip to The Bahamas. "I went when I was young, about 10-11 years old and we went there off a cruise ship," Salopek said.
#"It's a very beautiful place, very beautiful vacation destination for a lot of people. It was awesome from what I remember."
#In the 2017 Bahamas Bowl, the Blazers suffered a 41-6 loss to the Ohio Bobcats.
#The Miami offence is led by dual threat quarterback Aveon Smith who threw for 1,137 yards with nine touchdowns and also ran for 503 yards and six touchdowns.
#Miami's defence will be keen on stopping the Blazers' DeWayne McBride, the nation's leading rusher, who has been named the Conference USA Offensive Player of the Year.
#McBride had the greatest single season in school history for a running back, setting multiple programme records for rushing yards (1,713), yards per game (155.7), rushing touchdowns (19), yards per carry (7.35), 100-yard games (10), 200-yard games (3), total points (114) and multi-rushing touchdowns games (5).
#UAB had 10 All-Conference USA selections.
#The 2022 HomeTown Lenders Bahamas Bowl is one of 17 college bowl games owned and operated by ESPN. For more information on bowl week, visit: BahamasBowl.com
http://www.tribune242.com/news/2022/dec/09/coaches-discuss-hometown-lenders-bahamas-bowl/?news