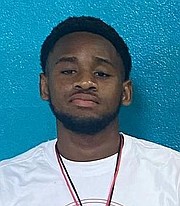 MELEEK Pierre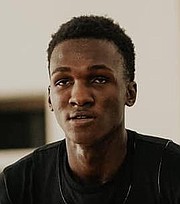 BRYAN Rolle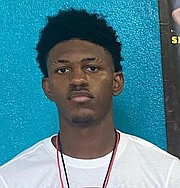 DON Stuart Jr
#By RENALDO DORSETT
#Tribune Sports Reporter
#rdorsett@tribunemedia.net
#SEVERAL International Basketball Academy (IBA) Bahamas players are preparing to take their academic and athletic careers to the next level this fall.
#The organisation recently announced that Bryan Rolle, Don Stuart Jr and Meleek Pierre each recently committed to new programmes.
#Rolle will join the Northeast Community College Hawks, an Iowa Community College Athletic Conference in NJCAA Division I.
#The 6'5" swingman will join the contingent of Bahamians on the Hawks' roster last season that led the team to a 5-23 record.
#The 2021-22 Hawks roster included Saheed Sanusi, Emaniel Alexandre, Jaden Strachan, Collin Storr and Charles Joseph. They led the team to the ICCAC Region XI Division II Men's Basketball Tournament play-in game.
#Head coach Dan Anderson leads a Hawks programme that has already announced four signees for his 2022-23 incoming class.
#In addition to his leading role as one of IBA Bahamas' top prospects, Rolle was recently selected to Buddy Hield's "Buddy Buckets" AAU team.
#Hield hosted scores of aspiring basketball players between the ages of 15-18 this summer at the AF Adderley Gymnasium and Rolle was one of the top performers.
#Stuart and Pierre will head to Western Canada and join Panther Hoops International Basketball Academy in British Columbia, Canada.
#"Panther Hoops is excited to announce the addition of 6'4" 2023 guard Don Stuart Jr. Don at 194 pounds, a tremendous wingspan, matched with outstanding athleticism is going to be trouble! Beware, the Bahamians are back!" the organisation said in a release to announce the additions.
#"Another great addition to our 2022-2023 Roster. Meleek Pierre is a 5'10" point guard with a tremendous sense for the game and the speed and athleticism to make things happen. "We are looking forward to the exciting brand of basketball that this guard has in store for the Panthers this season."
#The Panthers have produced a number of Bahamian alumni in recent years including Akron Zips forward Sammy Hunter, Kansas City Community College guards Bradley Lightbourne and Joshua Dames, Ranger College forward Denardo Adderley, Peninsula Pirates guard D'Ante Dean, Okanagan Coyotes forward Kendrick Russell and pro player Detarrio Thompson.
#The BC Panthers' International Prep programme includes elite players around North, Central and South America and around the globe.
#According to the organisation, "Panther Hoops International Basketball Academy's mission is to impact players, families and communities, both on and off the basketball court, through faith-based programming, events and coaching. We strive to provide elite level programming and training for athletes both locally and globally.
#"Whether the player is grassroots or elite international prep, all players will experience an elite basketball experience through positive coaching and an encouraging team environment while they learn to play hard, play together and play for Him."
http://www.tribune242.com/news/2022/aug/12/iba-bahamas-players-earn-scholarships/?news