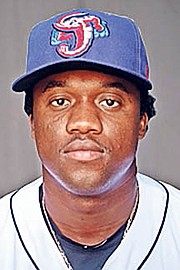 Anfernee Seymour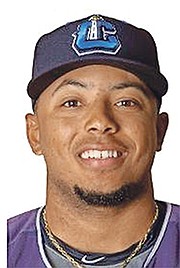 Todd Isaacs Jr
#By RENALDO DORSETT
#Tribune Sports Reporter
#rdorsett@tribunemedia.net
#ANFERNEE Seymour and Todd Isaacs Jr have had productive starts to their seasons in independent baseball leagues and have emerged among early offensive leaders for their respective clubs.
#In his debut season with the Charleston Dirty Birds of the Atlantic League of Professional Baseball (ALPB), Seymour leads the club with seven stolen bases and 22 runs scored.
#He also ranks second on the team with a .304 batting average, 34 hits and nine doubles. Seymour has an .812 OPS with two home runs and 12 RBI.
#After a fast start at 4-0, Charleston is currently fourth in the ALPB South Division at 15-19.
#Seymour opened his 2022 season on a high note with a solo home run in his Dirty Birds debut.
#The ALPB is an official MLB Partner League based in the Mid-Atlantic and Southeastern United States.
#Seymour spent last season with the Kane County Cougars of the American Association of Professional Baseball. He led the league in stolen bases with 37.
#On the season, he hit .231 with 71 hits, 10 doubles, four triples, 32 RBI, 50 runs scored, a .646 OPS, and 104.
#Todd Isaacs Jr is in his second season with the New Jersey Jackals of the Frontier League. Througn 10 games he is hitting .263 with 15 hits, including three home runs, eight RBI, scored 11 runs, with four stolen bases, slugging .456 with a .300 OPS.
#The Jackals are currently 7th in East Division and in order to make the playoffs, will need a top-three finish in the eight-team field.
#On opening weekend, Isaacs finished with three hits, one home run and four RBI as the Jackals took 2-3 games over the Evansville Otters in Evansville, Indiana.
#The Frontier League is the largest league in all of independent professional baseball. It includes teams in the Northeastern and Midwestern United States and Eastern Canada.
#Last year it merged with the American Association and the Atlantic League to become an official MLB Partner League.
#In just 53 games last season, Isaacs' 11 home runs ranked second on the team behind Justin Wylie's 15, achieved in 80 games.
#For the season, he hit .304 with 63 hits, including nine doubles, three triples, 32 RBI, scored 44 runs, nine stolen bases, slugging .536 with an .889 .OPS.