As of Friday, September 16, 2022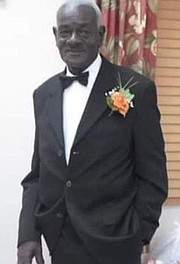 JACOB HIGGINS, the owner of the Class B boat, The Cobra, passed away on Sunday at his family homestead in Yellow Elder.
#By BRENT STUBBS
#Senior Sports Reporter
#bstubbs@tribunemedia.net
#SLOOP sailing boat owner Jacob Higgins was not just remembered for the pioneering role he played as a competitive sailor, but as an executive chef, who helped to inspire so many of his family and friends.
#Higgins, the owner of the Cobra, a Class B boat, passed away on Sunday at his family homestead in Yellow Elder.
#The 82-year-old native of Pirates Well, Mayaguana, leaves behind seven daughters and five sons.
#Clyde Rolle, vice commodore of the National Family Island Regatta in Exuma, said he was able to benefit so much from the late Higgins, whom he considers to be one of his idols.
#"He was a former five-time national champion with the Cobra, who was featured in a number of sailing magazines," Rolle said. "The Cobra is still a very popular boat. He was like a father to me. He made an invaluable contribution to sailing."
#For his efforts, the National Family Island Regatta committee, headed by Danny Strachan, honoured the late Higgins and Stafford Armbrister during the last National Family Island Regatta held in Georgetown, Exuma in 2019 before COVID-19 halted the popular event until it returned this year.
#"We recognised his contributions and we asked him to become a part of our race committee in 2019 and he gratefully accepted, the same year that we honoured him and Stafford," Rolle said. "It was long in coming. He made his contribution, but we were glad to honour him."
#Rolle, who also sailed the Cobra on a number of times for Higgins, said he could always count on him for his advice. He noted that he will definitely be missed by the sailing sloop community for the contribution he made along with the late Cassius Moss, King Eric Gibson and Rollie 'the Grand Master' Gray.
#Higgins' son, Dwayne Higgins, who followed in his father's footsteps in sailing, said he was a "strong, resilient and committed" person, who was very disciplined and exhibited a lot of high standards that he expected others to emulate.
#"I could remember him especially for his tenacious spirit because nobody could shake his conviction," Higgins said. "If only one person supported his position, he still stuck with it."
#As an executive chef, listed as the first as a Bahamian, Higgins was known for his employment at a number of establishments, including the Sheraton British Colonial Hotel, Emerald Beach, Lucayan Beach, Balmoral Beach, the Pilot House and Holiday Inn, just to name a few.
#"He came from humble beginnings as a person cleaning the floor to being elevated to executive chef," said Dwayne Higgins, whose brother Marcellus and sister Natchie Dean have followed in their father's footsteps in the culinary industry.
#"He really pulled himself up by his bootstraps and made it happen. He was really a trailblazer as a chef."
#As a child growing up in Mayaguana, Higgins developed an affinity for sailing.
#He first owned a boat called "the Snake" before he got another one called "Trouble Maker," which evolved into the Cobra.
#"Daddy owned the boat, but he had a number of people who captained it for him," Dwayne Higgins said.
#Dwayne Higgins, an educator by profession, eventually owned his own boat, Jacob's Ladder – a Class C boat that he named in honour of his father.
#"He came from really humble beginnings, having to leave school at a very early age to go to work at the naval base," Dwayne Higgins said.
#"He always wanted people to know that despite your beginning, it doesn't determine your outcome. It ain't how you start, but how you make the best of what you have to become what you are."
#In addition to Dwayne, Marcellus and Natchie, Higgins' other children are Sheral and Donna Higgins, Carmen Rolle, Darnell, Bonnie and Madonna Higgins, Melvin and Dwight Higgins and Ricardo Penn.
#He also has two sisters Mabel Bodie and Vernita Ellis and two brothers Huel Williamson and Nathaniel Higgins and a number of grand and great grandchildren.
#The Tribune Sports Departments extends its condolences to the Higgins family.
http://www.tribune242.com/news/2022/sep/16/jacob-higgins-dies-his-family-home-yellow-elder-ga/?news