Kenton Roker wins 'Catch Me If You Can' cycling race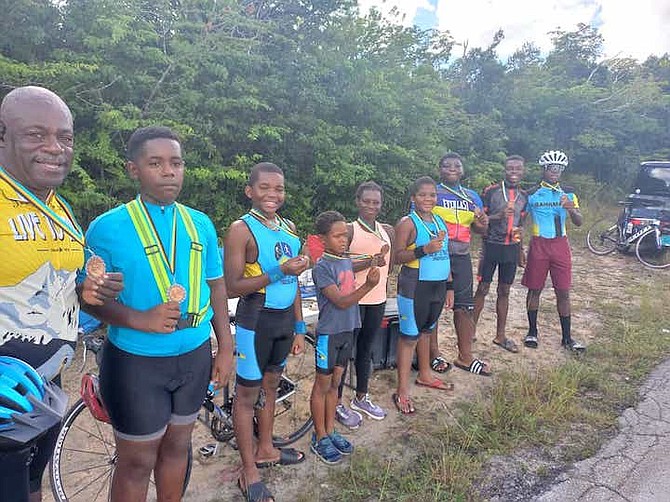 As of Wednesday, November 2, 2022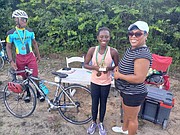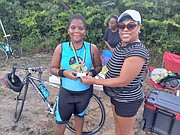 #KENTON Roker came to town from Grand Bahama and won the New Providence Cycling Association's Catch Me If You Can Cycling Road Race on Sunday in Clifton Pier.
#In the last official road race for the season, Roker was too much to handle as he wasn't caught by the rest of the field.
#Jeff Tynes was second, Barron Musgrove Jr was third, Felix Neely fourth and Kevin Daley rounded out the top five.
#NPCA president Barron 'Turbo' Musgrove said although they experienced their share of challenges this year coming out of the COVID-19 restrictions, the cycling community was very supportive in making it an exciting season.
#"We had a very good year. In New Providence, we saw a lot more people coming out to cycle," Musgrove said.
#"So we are trying to target those people in terms of getting them into cycling. The New Providence Cycling Association wants to be more innovative to get more cyclists involved.
#"Next year, we want to have more community rides, more fun rides and we want to get into more parts of the islands so that we can attract cyclists from different parts of the island. So we will be speaking to more of the community leaders, neighbourhood watch and some of the MPs to join us as we do these rides."
#Musgrove said the NPCA and the Bahamas Cycling Federation, headed by Roy Colebrooke, will now switch its attention to mountain bike cycling where they will be able to go into different turfs off the road to compete.
#"Hopefully we can see even more participation because the bikes are even more cheaper than the road bikes," Musgrove said. "We also don't have to deal with all of the traffic on the streets. So we're looking at having more off road bikes with the mountain bikes in racing in areas like parks and other areas.
#"We started off the year strong in road racing and we finished strong. That is the main point.
#"We hope to do the same thing with our mountain bike racing."
http://www.tribune242.com/news/2022/nov/02/kenton-roker-wins-catch-me-if-you-can-cycling-race/?news