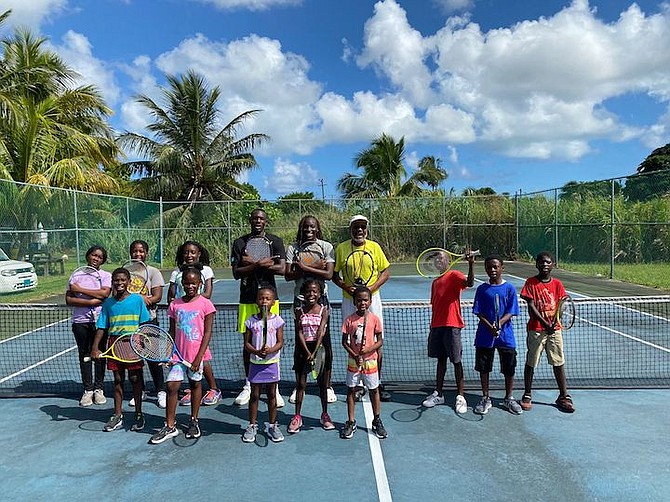 COMMONWEALTH Games long jump gold medallist LaQuan Nairn made a surprise visit to the Percy Munnings Park yesterday where the Corey Francis Community Tennis Summer Camp was held in Sunset Park.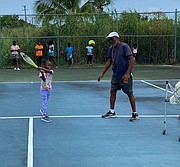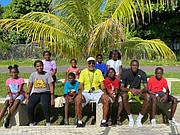 #FRESH off his gold medal performance at the Commonwealth Games in Birmingham, England, last week, long jumper LaQuan Nairn surprised the participants of the Corey Francis Community Tennis Summer Camp.
#Nairn showed up at the camp yesterday at the Percy Munnings Park in Sunset Park where he displayed his medal, and talked and interacted with more than a dozen of the campers.
#Francis, the camp organiser, said it was a real treat to have Nairn in attendance.
#Francis, a certified tennis coach, noted that he was able to reach out to the campers in such a meaningful way because many of them got to be around a gold medallist for the first time.
http://www.tribune242.com/news/2022/aug/12/laquan-nairn-makes-surprise-visit-summer-tennis-ca/?news