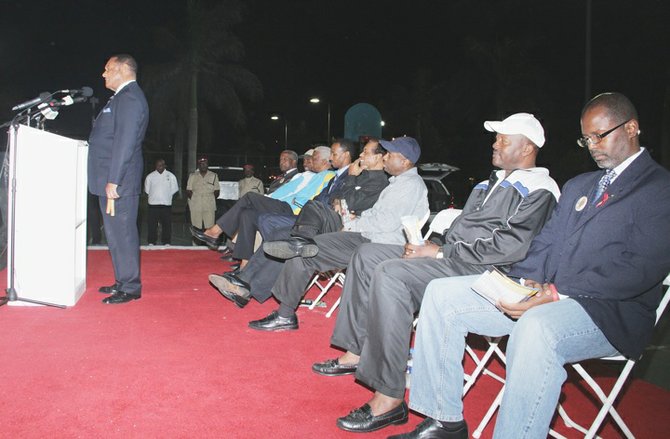 #PRIME Minister Perry Christie highlighted the list of dignitaries on hand to pay their respects to the late Tom Grant at the Tom 'The Bird' Grant Park in Yellow Elder.
#A number of people showed up to pay tribute to Grant during a memorial service on Wednesday night.
#Among those in attendance were Dr Norman Gay, Timothy Munnings, director of sports, Mike Sands, president of the Bahamas Association of Athletic Associations, members of the Bahamas Volleyball Federation and other sporting bodies.
#Grant, 71, will be laid to rest on Saturday following his 9:45am funeral service at St Joseph Roman Catholic Church. He will be buried at Lakeview Memorial Gardens.
#Grant is survived by his wife Hannah and seven children.