As of Tuesday, October 25, 2022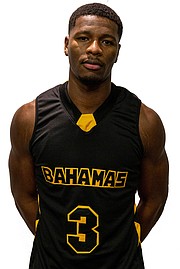 RADSHAD DAVIS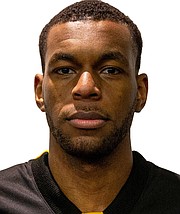 WILLIS Mackey Jr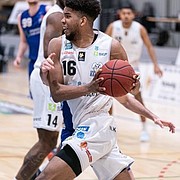 AARON Levarity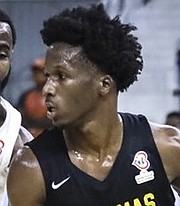 DOMINICK BRIDGEWATER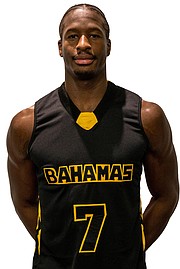 TRAVIS MUNNINGS
#By RENALDO DORSETT
#Tribune Sports Reporter
#rdorsett@tribunemedia.net
#RADSHAD Davis had another season high, Willis Mackey Jr and Aaron Levarity finally took the court together, and Dominick Bridgewater continues his production to highlight performances from Bahamian players in various pro basketball leagues throughout France.
#In the French Nationale Masculine 1 League, Davis finished with 18 points and 8 rebounds – both season highs – in an 86-73 win for Vendee Challans Basket over Bereck.
#After their third consecutive win, Challans is 4-2 on the season.
#In his first year with the club, Davis is now the team's leading scorer at 12.8 points per game and second in rebounding at 5.5 boards per game. His previous high was 16 points and six rebounds in an 81-77 win over Tarbes Lourdes.
#Mackey, Levarity and Lyon suffered an 84-62 loss to Rouen.
#Mackey posted a double double with 13 points and 10 rebounds – both team highs.
#He made both attempts from beyond the arc and posted two blocks.
#Levarity made his season debut with five points and two rebounds off the bench. Lyon dropped to 2-4 on the season.
#Mackey is averaging 11.7 points and 6.2 rebounds per game this season after he came over as a medical transfer.
#He spent last season with another NM1 club, Mulhouse Basket Agglomeration.
#Levarity is in his third pro season after spending his previous two seasons with the Svendborg Rabbits of the Basketligaen in Denmark.
#He signed with Lyon in August. The NM1 is the professional level third-tier division in France. The two top teams from each season of the competition are promoted to the LNB Pro B, which is the French second division.
#In the Nationale Masculine 2 League, Domnick Bridgewater and US Avignon Pontet Basket improved to 82-72 win over Marseillais Stadium UC.
#Bridgewater was one of three players in double figures with 15 points and eight assists.
#He made his debut with 23 points and nine assists in an 88-83 loss to La Ravoire Challes on October 9.
#This marks the third season for the 22-year-old guard in France's NM2 League.
#Originally a member of the FOS-Sur-Mer Byers of the Pro B League, the team placed Bridgewater on loan to Sapela Basket 13 for a late 2020 playoff run and again for the following season.
#Travis Munnings is in the French ProB League with his Boulazac Basket Dordogne basketball club.
#He finished with seven points and seven rebounds in an 87-73 loss to Chalon/ Salor as the team fell to 1-1 on the season.
#Munnings has averaged 10.6 points, four rebounds and 3.5 assists per game in the preseason Leaders Cup.
#Munnings previously played in France when he made his pro debut with La Rochelle Stade Rochelais of France's NM1 League.
#He averaged 17.5 points, eight rebounds and 3.8 assists per game in his brief stint with the club.
http://www.tribune242.com/news/2022/oct/25/pro-basketball-players-take-spotlight-france/?news