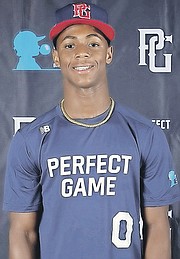 Ryan Reckley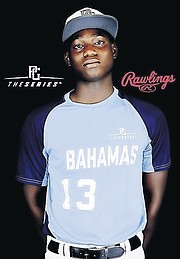 Paris Johnson
#By RENALDO DORSETT
#Tribune Sports Reporter
#rdorsett@tribunemedia.net
#Bahamian baseball prospects continue to showcase their skills on the international stage.
#Ryan Reckley and Paris Johnson were named to the All-Tournament Team for the 2020 WWBA Sophomore World Championships, September 24-28 at JetBlue Park in Fort Myers, Florida.
#Both players were members of Elite Squad U16 McCoy squad that finished the event 2-2 and were eliminated in the first round of the playoffs.
#Reckley, 16, averaged .333 with a double, two RBI, four stolen bases and scored three runs with an .833 OPS.
#The 5'10" 165 pound shortstop has also made All-Tournament Teams at the 2019 WWBA Freshman Championships, 2019 U14 PG Series Classic, U14 BCS National Championship, WWBA U14 East Memorial Day Classic and 2018 PGBA U14 Florida Fall Nationals.
#Johnson, 15, is a 6'2" 200 pound outfielder and right handed pitcher. He hit .307 with a double, three RBI, three stolen bases, one run and a .785 OPS.
#He has also made All-Tournament Teams at the 2019 WWBA Freshman World Championship and WWBA U14 East Memorial Day Classic.
#Both players are products of the Maximum Development Sports Academy and are already garnering attention from MLB clubs in their respective international signing class.
#In 2019 Reckley received the opportunity to showcase his skills against the top players in his class across the United States. He was named to the roster of the Perfect Game 14u Select Baseball Festival.
#The fourth edition of the event featured the top 44 prospects from the national prep classes of 2022 and 2023.
#"Reckley is tightly wound with fast-twitch muscle, an element of his game that aids him on both sides of the ball," his PG analysis said. "He's a switch-hitter with present bat speed from either side, whipping the barrel while showing an advanced defensive skill-set, all of which equate to a highly intriguing international sign come July 2 of 2021."