Record-Setting Day In Blta 'Play Tennis Bahamas' Programme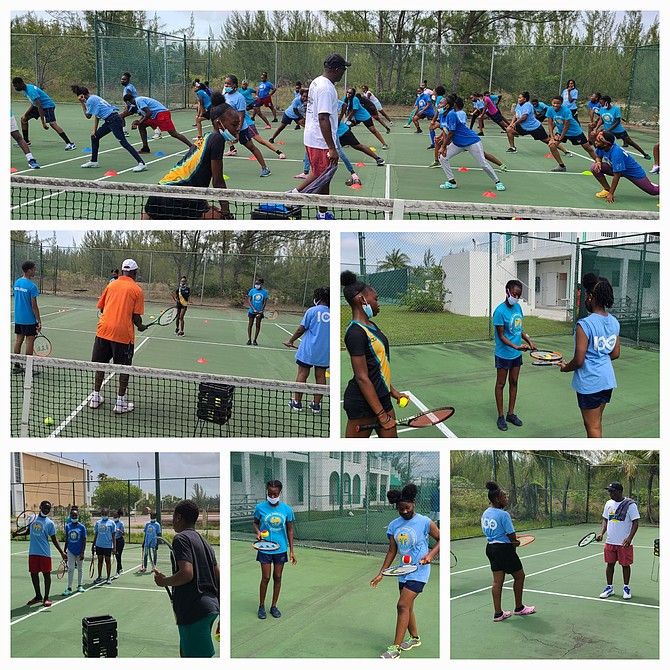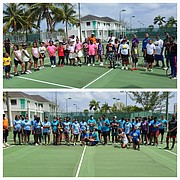 #THE Bahamas Lawn Tennis Association's (BLTA) 'Play Tennis Bahamas' programme continues to bear fruit as the association welcomed approximately 80 kids on Saturday.
#The BLTA ran two sessions to accommodate the increased numbers. Kids ages 4-17 are enjoying learning tennis and the programme is expanding.
#Perry Newton, president of the BLTA, credited the growth to the consistency of the programme over the last four years and the opportunity that has been presented to the Bahamian community. Access to the sport has been made very easy and barriers to entry have been removed. With a larger pool of beginners it is the hope that the students who continue to show interest will enrol in one of the after-school tennis programmes in the country.
#The next session of Play Tennis Bahamas is this Saturday, May 28 at the National Tennis Centre.
#To enrol email: pr@blta.net for more information.
#Volunteer coaches and assistants on hand were Nolan Johnson, Paula Whitfield, William McCartney, Esther Newton and Jalisa Clarke.
#Newton, who was also on the court coaching the kids, thanked the volunteers who made the session fun and exciting. Two top juniors Jalisa and William were in session giving back to the next generation.
#The Governor General Youth Award (GGYA) participants also attended the Play Tennis session.
#The group of teenagers between the ages of 14-17 were introduced to the sport. The teenagers learned hand and eye coordination, forehands and they rallied. This would be the third time that the GGYA and the BLTA collaborated to bring the sport of tennis alive to the kids.
#Many parents who bring their kids to the sessions every Saturday stated that their child always had a desire to learn but they did not know how or where they could do so.
#The programme has been instrumental in the lives of so many, teaching skills on and off the court.
#The BLTA continues to make a significant impact into the junior tennis landscape through its developmental "Play Tennis Bahamas" programme reaching and teaching one child at a time.