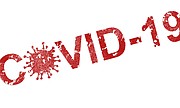 #By BRENT STUBBS
#Senior Sports Reporter
#bstubbs@tribunemedia.net
#While the Bahamas Government is slowly opening up the economy in the midst of the coronavirus pandemic, spas, gyms and outdoor exercise groups are still on the prohibited list.
#Joel Stubbs, president of the Bahamas Bodybuilding and Fitness Federation, expressed his concerns yesterday for the sporting events remaining closed.
#"Many businesses were allowed to reopen their doors to the public and of course, we were hoping that the gym doors would have opened also," Stubbs said.
#"Unfortunately we will have to wait a little while longer to safely enjoy something we truly love doing which is working out to keep the body healthy and fit."
#Stubbs revealed that they sent letters to the Office of the Prime Minister, Attorney General, Minister of Sports, Minister of Health, Deputy Prime Minister and other Ministry of Health COVID-19 advisors requesting a meeting, gym facility inspection, viewing or some consideration from April 2020 and to date they have not had any response, acknowledgement or return calls.
#"Apart from the athletes and clients suffering, the rent, utilities and maintenance bills have not stopped, employees cannot be paid and their families are affected and gym owners have not been given any type of stimulus package of financial assistance, hence many may have to close their doors for good," Stubbs said.
#"At this junction, whereas businesses that propose a much higher risk in terms of crowding, lack of sanitation or COVID-19 protocol monitoring, closeness of one-on-one services and have no benefits of improving health have been allowed to open, we ask why in spite of all the efforts made have our gym facilities still been denied opening."
#With at least 10 major gym facilities in New Providence and another five in Grand Bahama, Stubbs said to date, according to the Ministry of Health reports, there were no COVID-19 positives traced back to a gym facility, nor a gym member, trainer or owner.
#"In addition we see the newspaper articles highlighting the fact that obesity has risen during the COVID-19 lockdowns, many of the COVID-19 victims were in poor health and had pre-existing conditions as a result of poor fitness lifestyles and the fact that the most susceptible persons to the COVID-19 are those with weakened immune systems and poor fitness lifestyles," he stated.
#"Yet the gym facilities and personnel that can help to correct these national concerns and be proactive in the healing and preventative health of the Bahamian people have been forced to close, first ones to close and the last to open."
#Stubbs said their plea is in no way political or intended to undermine the nation's leaders or those in authority. But he said the health of a nation is the wealth of a nation and not only do gyms play a vital part to this equation, but the gym owners contribute to the local economy and their athletes have taken the islands of the Bahamas to the world.
#He said all of this can still be accomplished safely obeying the rules and protocols given.
#But with the gyms, including the fitness centres remaining closed, Stubbs said it would also have an adverse effect on their Novice and National Bodybuilding Championships and subsequently the Central American and Caribbean Bodybuilding Championships.
#"As for the Novice/Nationals, persons/athletes have been putting in the time as best they can in remaining fit and in stage competition shape so to be eligible in representing The Bahamas at this year's CAC games in Bridgetown, Barbados," Stubbs said.
#"This comes as no surprise, we are and forever will be a power dynamic in bodybuilding in the Caribbean. The Bodybuilding and Fitness International Federation have provided guidelines in which a competition can be had with all the necessary safety protocols including distancing of athletes on stage."
#Stubbs, who earned his professional a winner of the CAC Championships in 2003 in Nassau, said they saw a few competition in the month of July with a number of international competition in which all guidelines were observed and complied with.
#"That's the same platform we intend to utilize here in October for our event," said Stubbs, about the projected date they had set for the Nationals. "Of course, all emergency orders given and MOH Directives takes precedence.
#"We the executives and members are anxiously awaiting permission to get back to our third sanctuary so as to safely give persons that opportunity to gain their professional status or just simply the ability to triumphantly become victorious on the local home front amongst their pairs; whatever their desires are."
#While they are still waiting on the clearance from the Ministry of Health officials to resume their activities, Stubbs indicated that they would hope that the Ministry of Youth, Sports and Culture will honor their financial commitment to the BBF so that they can salvage the season and be in a position to finish off the unprecedented 2020 on a strong note.
#"Thank you to our few sponsors, the media houses, the government and mostly to our Almighty God for keeping us through this pandemic and the ongoing times of uncertainty," Stubbs summed up. "We know we are a strong people and with God's help, wisdom and guidance, this to shall pass."
#Stubbs, the uncle of Bahamian Olympic 400 metre champion, was once listed as possessing the biggest back in the world as he made a successful transformation from playing basketball after suffering an injury to competing in bodybuilding as he worked on getting through his rehabilitation.
#He said as the Bahamas is one the of the region's leaders in the sport of bodybuilding and fitness and indeed many other sporting disciplines, the BBFF is still planning on attending the CAC Bodybuilding and Fitness Championships in November in Barbados with the hopes of regaining it's championship form.
#But he said they are hoping that they can be allowed to get their competitors back into the gyms training so that they can properly prepare themselves.