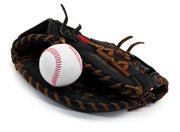 #By RENALDO DORSETT
#Tribune Sports Reporter
#rdorsett@tribunemedia.net
#Freedom Farm Baseball League remains undefeated thus far at the Caribbean Regional qualifying tournament for the Little League World Series.
#They improved to 3-0 with a dominant 13-2 win over District 1 Little League of the US Virgin Islands yesterday at the Quintin Hernandez Park in Sabana Grande, Puerto Rico.
#Andru Arthur hit the first home run of the tournament to highlight the offensive outburst for Freedom Farm. Participating teams in the event include defending Caribbean champions Los Bravos de Pontezuela (Santiago, Dominican Republic), Aruba Center (Santa Cruz, Aruba), Pabao (Willemstad, Curacao), Radames Lopez (Guayama, Puerto Rico A), Gino Vega (Sabana Grande, Puerto Rico B) and District 1 (St Thomas, US Virgin Islands).
#Today, Freedom Farm faces their toughest test of the tournament thus far with a doubleheader against two of the event's top teams.
#They face the host country's A team – Radames Lopez at 10am in the first game, followed by a matchup against Pabao at 1pm at the Wifo Montalvo Park.
#Radames Lopez is the only other undefeated team in the tournament at 4-0. A team from Puerto Rico has won the Caribbean Qualifier three times, most recently in 2014.
#Curacao has won 11 Caribbean championships including a streak of seven consecutive years titles from Pabao. Pabao also captured the Little League World Series title in 2004. At 2-1, their lone loss came against Radames Lopez on opening day.
#Freedom Farm will close out preliminary play Wednesday against Aruba Center at the Quintin Hernandez Park.
#The semi-final rounds follow on Thursday and the tournament concludes with the championship and consolation game on Friday.
#The winner of the tournament will advance to play in the Little League World Series in Williamsport, Pennsylvania.
#In game one, Freedom Farm defeated the team from the Dominican Republic 3-2 and followed with a 10-3 win over Gino Vega on Sunday.
#Each of the eight international regions – Asia-Pacific, Australia, Canada, Caribbean, Europe-Africa, Japan, Latin America and Mexico – will contest their regional tournaments this month.
#The United States Divisions take place in early August and the LLBWS takes place August 16-26 in Williamsport, Pennsylvania.
#Over the course of 30 days, approximately 935 Little Leaguers aged 10-16 from nearly 80 different baseball and softball teams around the world will compete to determine the seven World Series Champions for 2018.