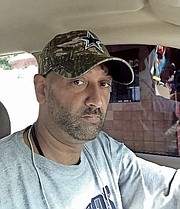 #By INIGO 'NAUGHTY' ZENICAZELAYA
#THERE are a myriad of early-season tournaments.
#And in all honesty, the top five are the only ones that are definitely worth your time watching.
#These tournaments are ranked based on a variety of factors, including percentage of games featuring at least one projected NCAA tournament team.
#Games potentially pitting two likely dancers against one another get bonus consideration, and even more weight is given to possible matchups with one or two national championship contenders.
#One might not care about these tournaments or games right now, but you're going to want to at least look back at these tournaments come March.
#That's when the madness begins, and you are filling out your NCAA National Championship Tournament brackets.
#No 20 The Islands of the Bahamas Showcase @ BahaMar
#The tournament's first-round action begins on Friday, November 22, and features Liberty vs Morgan State, Rice vs Milwaukee, UMKC vs George Washington and Evansville vs East Carolina.
#The semi-finals and consolation will follow on Saturday with the championship, third-place, fifth-place and seventh-place games on Sunday.
#No 1 Bad Boy Mowers Battle 4 Atlantis @ Atlantis
#Atlantis, Paradise Island, Bahamas November 27-29
#Quarter-finals: Iowa State vs Michigan; Alabama vs North Carolina, Gonzaga vs Southern Miss, Oregon vs Seton Hall.
#Likely Semi-finals: Michigan vs North Carolina, Gonzaga vs Seton Hall
#Dream Championship: North Carolina vs. Gonzaga
#To see not one but two tournaments in the Bahamas make the top 20 rankings, made me proud to be a Bahamian.
#Especially Bad Boy Mowers Battle 4 Atlantis, which I have covered for its entire nine-year existence.
#I've watched this tournament grow year after year, bigger and better each time.
#If you love basketball and have never experienced Battle 4 Atlantis, what are you waiting for, call the Atlantis box office 363-6601 and grab one of those amazing game packages they are offering.
#Meet me there, because you won't beat me there, you can find me courtside.
#• Naughty presents 'Mischief and Mayhem in da AM' from 6am to 10am, Monday to Friday and 'The Press Box' sports talk show on Sunday from 10am to 1pm, on KISS FM 96.1.