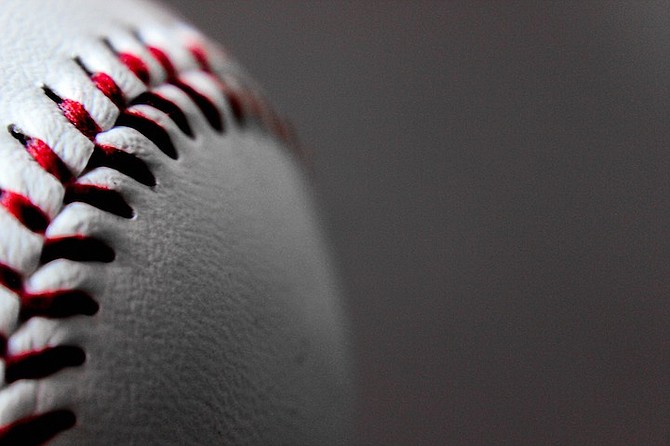 #By TENAJH SWEETING
#Tribune Sports Reporter
#tsweeting@tribunemedia.net
#Team Bahamas' 12-and under (12U) baseball club earned a win and loss on day one of the Babe Ruth Caribbean Region Championships.
#As the competition got underway at 8am for the 12U division, the home team dominated the Cayman Islands, winning 27-0 at the Baillou Hills Sporting Complex.
#However, the story ended differently in the second game of the day against Cuba where they came up short. losing 6-5.
#With the team fuelled by the momentum from the comfortable win earlier in the day, Team Bahamas looked to make it two straight wins on opening day.
#The first inning for the 12U squad saw Team Bahamas get on the scoreboard first following Ralph Burrows' run to home plate to lead 1-0.
#In the bottom of the first inning, Cuba was able to score a run after Deymond Acosta made it home to tie the score 1-1.
#The score was still tied at the top of the first inning with Team Bahamas' Ajay Knowles batting.
#Burrows was once again instrumental for the home team after stealing second and third base, then running all the way home following a hit by Knowles.
#With the Cuba team scrambling, Knowles added another run to the team's total in the top of the third inning, making the score 3-1.
#Cuba eventually got back into the game and at the top of the fourth inning had regained control 5-3.
#With Kylan Taylor batting and Knowles on third base waiting to run home, Taylor set the running in motion which allowed for Knowles and Israel to complete successful runs to the home plate. Despite a vallant effort by the home team in their second game of the day, they fell in six innings. Stephen Burrows, head coach of the team, talked about the loss to Cuba. "We came out a bit slow at the beginning. Sometimes guys get the game jitters by the time we were able to snap out of it and string runs together it was a bit too late," Burrows said.
#He added that the team made a lot of key errors in the third inning that caused Cuba to score several runs but after tightening up on defense they were able to get them out. Although it was a close loss Burrows was happy with the way the team tried to comeback against Cuba.
#In the initial game of the day Team Bahamas got the easy win in three innings. The team had already scored 19 runs by the bottom of the first inning. In the second inning, the score had already ballooned to 27-0 against the Cayman Islands team.
#Next up for The Bahamas will be Jamaica and the Netherlands.
#Coach Burrows is confident going into the games against the two teams today and will look to tighten up defensively and offensively to get runs around the bases.