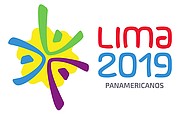 #By RENALDO DORSETT
#Tribune Sports Reporter
#rdorsett@tribunemedia.net
#THE Bahamas Olympic Committee released the names of the athletes invited to participate in the 2019 Pan American Games.
#The Bahamas will compete in four disciplines – athletics, swimming, tennis and judo – at the 18th edition of the games, to be hosted July 26 to August 11 in Lima, Peru.
#Rommell Knowles, president of the Bahamas Olympic Committee, said final rosters are still yet to be determined based on several factors, including athlete availability.
#"This process in terms of team selection came from their regional bodies. The BOC did not select this team, rather, they were invited directly by their regional governing bodies of their respective sports.
#"These persons were invited to the games but we are still at the BOC level confirming that these athletes will be available and we will be able to confirm the athletes that will participate in the games in short order," he said.
#"Obviously the organisers want a good product so they anticipate the Bahamas, like others, will send the best athletes to represent the country so that they have a very quality and competitive game. So, we are preaching that message and hopefully in years to come, working in conjunction with the ministry responsible for subvention, the message will reverberate and the athletes will react accordingly."
#The Bahamas once again missed out on qualification in team sports. "Team sports are very difficult to qualify, we had beach volleyball and basketball on the cusp and it's very unfortunate because for a moment there we thought that they were in," Knowles said.
#Chef de' Mission, D'Arcy Rahming, said the Pan Am Games invitation represents another landmark moment in the local progression of judo in the Bahamas.
#"We have good expectations here. We are really proud of Sasha Ingraham who is a UB student, has training less than a year, yet she managed to qualify," Rahming said.
#"We knew Cynthia would qualify because she's been on that trend but we are delighted to have these athletes come through. They have been in the work and we are expecting great results."
#Team manager Dawn Johnson said expectations remain high for the team. "We have an awesome team, obviously we expect them to do well and they are excited. Even though they will be coming off the Senior National Championships in Freeport, the next week they will be in Peru at the Pan Am Games and we expect them to do well."
#Close to 6,700 athletes representing 41 countries — all members of the Pan American Sports Organisation — will compete in 39 sports and 62 disciplines.
#Lima was awarded the Games in 2013, marking Peru's first time as host. Mexico and Canada have hosted the Games three times each, while Argentina, the US and Brazil have each done so twice. Colombia, Puerto Rico, Venezuela, Cuba and the Dominican Republic have all hosted once.
#At the 2015 Pan Am Games hosted in Toronto, Canada, the Bahamas fielded 38 athletes in five disciplines and won a total of six medals – two gold, two silver and two bronze.
#Jeffery Gibson took gold in the 400m hurdles while Arianna Vanderpool-Wallace also swam to a gold medal in the 50m free.
#Leevan Sands (triple jump), Bianca Stuart (long jump), and Vanderpool-Wallace (100m Free) also won bronze and Donald Thomas won bronze in the high jump.
#Sport/Name Sex Category Event[s]
#TENNIS
#Justin Roberts Male Athlete Men's Single/Double
#Baker Newman Male Athlete Men's Single/Double
#Derron Donaldson Male Coach
#SWIMMING
#Albury Higgs Female Athlete 200 Breaststroke/Relays
#Lilly Higgs Female Athlete 100 Freestyle/200 Freestyle/Relays
#Laura Morley Female Athlete 100 Breaststroke/200 Freestyle/
#200 Individual Medley
#Ariel Weech Female Athlete 50 Freestyles/ Relays
#DaVante Carey Male Athlete 100 Backstroke
#N'Nhyn Fernander Male Athlete 100 Butterfly
#Jared Fritzgerald Male Athlete 100 Freestyle
#Gershwin Greene Male Athlete 50 Freestyle
#William Tyler Russell Male Athlete 100 Breaststroke/200 Breaststroke
#Luke-Kenndedy Thompson Male Athlete 1500 Freestyle/
#200 Individual Medley
#Andrew Loveitt Male Coach
#Jorge Rodriguez Male Assistant Coach
#Rochelle Bastian Female Team Manager
#ATHLETICS
#Warren Fraser Male Athlete Men's 100m
#Samson Colebrooke Male Athlete Men's 100m
#Cliff Resias Male Athlete Men's 200m
#Alonzo Russell Male Athlete Men's 400m/4×4 Relay
#Jeffrey Gibson Male Athlete Men's 400m Hurdles
#Andre Colebrooke Male Athlete Men's 400m
#Hurdles/4×4 Relay
#Donald Thomas Male Athlete High Jump
#Jamaal Wilson Male Athlete High Jump
#Latario Collie Male Athlete Triple Jump
#Lathone Collie Male Athlete Triple Jump
#Ojay Ferguson Male Athlete Men's 4X400 Relay
#Michael Mathieu Male Athlete Men's 4×400 Relays
#Brianne Bethel Female Athlete Women's 100m/200m/4×100
#Devynne Charlton Female Athlete Women's 100m/4×100/
#100m Hurdles
#Tynia Gaither Female Athlete Women's 200m/100m Hurdles/
#4×100 Relay