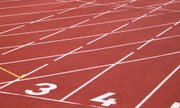 #By BRENT STUBBS
#Senior Sports Reporter
#bstubbs@tribunemedia.net
#ROLANDO 'Lonnie' Greene, in his first year as head coach of the University of Kentucky Wildcats' track and field team, liked what he saw from freshman sprinter Devine Parker in her collegiate debut at the Hoosier open indoor meet in Lexington, Kentucky, on Friday.
#The St Anne's High School graduate posted one of the nine victories and was also third in the 60 metres as she helped to mark the official welcome meet for Greene from Purdue University and his new coaching staff that includes fellow Bahamian "Golden Girl" Debbie Ferguson-McKenzie.
#At the same time, it was a reunion of sorts as Greene and Ferguson-McKenzie re-connected with Norbert Elliott, now the new head coach at Purdue University. Elliott, likewise, got some sterling performances from sprinter Samson Colebrooke and jumper Tamar Greene.
#But if that wasn't enough for the Bahamian connection, high jumper Etienne Jyles soared to victory for Indiana University.
#Parker was impressive
#After placing second in her heat of the 60 metres in 7.53 seconds to advance to the final with the third fastest time, the clock malfunctioned in the final and her time was not recorded for her third place. Greene said if the clock was working properly, he felt Parker would have punched her ticket to the NCAA Indoor Championships, scheduled for March 8-9 in Birmingham, Alabama.
#But Parker came back in the 200m and easily won in 24.20 in her introduction to the 200m one-lap bank track.
#"She had a very good performance. I thought her 60m was a very good race in the final as the race timed in 7.1. In my mind, it looked like that as she was a very close third," Greene said.
#The 200m, she won, but I thought she was a little bit conservative being her first time running on a bank track. But for the most part, she did a very good job. For her inaugural freshman campaign, I was very pleased with it. There's a whole lot more to come from her."
#With her next meet scheduled for January 11 in a home meet in Kentucky, Greene said he has his money on Parker qualifying for NCAAs in the 60m, but the 200m is a long shot.
#Colebrooke has
#surprising performances
#Queen's College graduate Samson Colebrooke, making his junior debut for Purdue University after he completed his two-year tenure at Barton Community College, won his heat of the men's 60m in 6.72 for the fastest qualifying time in the final. However, he had to settle for second in the final with identical times of 6.68 with Indiana University's Rikko Brathwaite.
#The 21-year-old Colebrooke, taking advantage of an increase in his size, came back and pulled off the victory in the men's 300m in 33.87.
#"What we did with him was to increase his size in the weight room and so that was a surprised opener," Elliott reflected. "He's been working out really well. We knew that he would run fast, but he surpassed our expectations. He trains with our Big Ten champion Was Williams, a CARIFTA champion from Jamaica. So he's literally training to run well, but I didn't think he would run that fast."
#Greene double
#dips in top five
#In his double duties on the field for Purdue University, Greene soared to a fifth place finish in the men's long jump with a leap of 6.84 metres or 22-feet, 5 1/4-inches. His team-mate Jah Strange won with a distance of 7.15m (23-5 1/2).
#Greene bounced back in the triple jump, clearing 15.76m (51-8 1/2) for third place. The winner was Indiana University's Eric Bethea with a best of 15.82m (51-11).
#"This is Tamar's completion of year one because he came to us last spring and we didn't have a whole lot of time to train and prepare him," Elliott said. "He sort of jumped right into it without a whole lot of preparation because he had some visa issues and he was working on those things to get over here.
#"So this is really the end of year one, but he's had the fall to train and now Tamar is showing the kind of fitness that we know he could have shown, had he had time to train when he first came to us. So we look at Tamar to have a really great year."
#Elliott projected that both Samson and Greene are potential Big Ten Conference champions. "Both of them are capable of qualifying for the National Championships and anybody who qualifies for the National Championships is an elite athlete," said Elliott, a former elite athlete himself in the men's triple jump at the University of Texas-El Paso.
#"Both of those two guys were among the Bahamas' top junior athletes, so they are definitely two athletes we look forward to seeing compete in the future. Our goal is to just make sure they stay healthy."
#Etienne wins
#In the men's high jump, Etienne took the title with a leap of 2.15m (7-0 1/2). He passed his first three attempts at 1.92m (6-3 1/2), 1.97m (6-5 1/2) and 2.01m (6-7) on his first attempt and cleared his opening height at 2.05m (6-8 3/4) on his first attempt. He passed again at 2.09m (6-10 1/4) and 2.12m (6-11 1/2) before he returned to action to clear 2.15m (7-0 1/2) on his second attempt.
#With only two misses left, he couldn't clear 2.22m (7-3 1/4), but it was good enough for the 2016 New York State champion for Stony Brook School to hold onto the win. His nearest rival was Rahman Minor of Kentucky with his best of 2.09m (6-10 1/4).
#Happy Reunion
#The meet turned out to be a true Bahamian connection with coaches Greene and Elliott, who a year ago were the head and assistant coaches at Purdue, while Ferguson-McKenzie was an assistant at the University of Houston. Now Greene is the head coach at Kentucky with Ferguson-McKenzie as his assistant and Elliott moved up to take over as the head coach at Purdue.
#"It was a really special moment to be back with them," said Elliott, who was also a coach of Ferguson-McKenzie when she competed at the University of Georgia. "It came down to the 4 x 400m relay and for a minute there, I thought we would have won. But we finished second behind Kentucky. That would have been some serious bragging rights that I would have had on Lonnie. But his kids came out on top."
#For Greene, the feeling was more reminiscent of his time at Purdue. "It was great. It was great. We normally win that meet in December and to be in that facility in another school, it was weird," Greene pointed out.
#"Every time they would mention someone from Purdue, I would say 'oh that's my kid.' But I had to catch myself. Norbert is doing a great job as the athletic director in track and field. It was good to see my friend at the end of the day and compete competitively against him.
#"In my humble opinion, it was good. Everybody at the meet was asking about the colours I was wearing. They were so used to me being in black and gold and now I'm in blue and white. They say those colours don't even look normal on me. But it was a good meet and it was good to go up against one hell of a coach in Norbert Elliott."
#The two schools will be at the Razorback Invitational January 25-26 in Fayetteville, Arkansas and again at the Tiger Paw Invitational in Clemson, South Carolina February 8-9.