As of Monday, December 5, 2022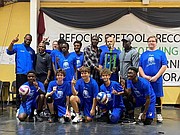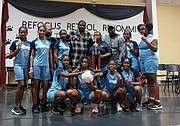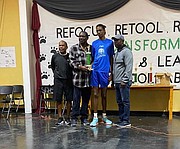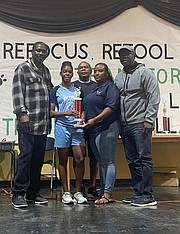 #THE Grand Bahama Secondary Schools Athletic Association completed its first ever Northern Bahamas Volleyball Championships over the weekend.
#The event, organised through the joint Ministry of Youth, Sports and Culture and the Ministry of Education, was held at the St George's Gymnasium from Thursday to Saturday.
#In the girls' championships, the Tabernacle Falcons defeated the Eight Mile Rock Bluejays in three sets with scores of 21-14, 18-21 and 15-13.
#The most valuable player was Khanna Hanchel and the coach of the tournament was Salaka Williams of Tabernacle.
#Winning third place was the Lucayan International School Buccaneers.
#In the senior boys' championships, the Agape Eagles from Abaco stunned the Sunland Baptist Stingers in three sets as well with scores of 15-21, 22-20 and 15-9.
#The MVP was Jason Williams.
#The coach of the tournament was Stephen Johnson of Agape.
#The Jack Hayward Wildcats won third place.
http://www.tribune242.com/news/2022/dec/05/first-ever-northern-bahamas-volleyball-championshi/?news