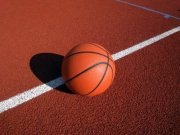 #FIVE Bahamian players will get the opportunity to compete with some of the best young talent in the region when the National Basketball Association (NBA), International Basketball Federation (FIBA) and Bahamas Basketball Federation (BBF) host the top 66 boys and girls from 16 countries and territories in the 9th Basketball without Borders (BWB) Americas Camp.
#The camp is scheduled for July 5-8 at the Kendal GL Isaacs National Gymnasium in Nassau, marking the first time that the NBA and FIBA's global basketball development and community outreach programme will be held in the Bahamas. Nike will serve as the official partner.
#Dominic Bridgewater, Samuel Hunter and Derryn Johnson have been selected by the BBF to represent the boys, while Briontae Riley and Diondrea Nixon got the nod for the girls.
#NBA and FIBA players and coaches, including JJ Barea (Dallas Mavericks; Puerto Rico), Dwight Powell (Dallas Mavericks; Canada) and Sasha Vujacic (New York Knicks; Slovenia), will coach the high school age campers. Barea, Powell and Vujacic will be joined by WNBA Legend Ebony Hoffman (US).
#BWB, the NBA and FIBA's global basketball development and community outreach programme, have reached more than 2,720 participants from 134 countries and territories since 2001, with 46 campers drafted into the NBA.
#Twenty-three former BWB campers, including four former BWB Americas campers, were on opening-night rosters for the 2016-17 season, including Bruno Caboclo (Toronto Raptors; Brazil; BWB Americas 2013), Thon Maker (Milwaukee Bucks; South Sudan; BWB Americas 2015) and Kelly Olynyk (Boston Celtics; Canada; BWB Americas 2009). Three former BWB campers were drafted in the 2017 NBA Draft: Lauri Markkanen (No. 7 overall pick – Chicago Bulls; Finland; BWB Europe 2014/BWB Global 2015), Frank Ntilikina (No. 8 overall pick – New York Knicks; France; BWB Europe 2015/BWB Global 2016) and Isaiah Hartenstein (No. 43 overall pick – Houston Rockets; U.S.; BWB Europe 2015/BWB Global 2016).
#Current NBA assistant coaches James Borrego (San Antonio Spurs), Jim Boylan (Cleveland Cavaliers), Darvin Ham (Atlanta Hawks) and David Vanterpool (Portland Trail Blazers) will also serve as BWB Americas coaches.
#Patrick Hunt (President of the World Association of Basketball Coaches; Australia) and Ronald Cass (FIBA Coach) will serve as camp directors for the boys and girls respectively.
#Armando Rivas (Chicago Bulls) will serve as the camp's athletic trainer.
#Players and coaches will lead the campers through a variety of activities on and off the court, including movement efficiency, positional skill development, 5-on-5 games and daily life skills seminars focusing on health, leadership and communication.
#One boy and one girl will be named BWB Americas Camp MVPs at the conclusion of the camp.
#BWB Americas will also include a Jr NBA clinic with local youth in the Bahamas in partnership with community organisations, which will highlight the power of sport to promote cultural understanding while teaching the importance of a healthy, active lifestyle and the values of the game, including teamwork, integrity and respect.
#Nike, a BWB global partner since 2002, will outfit the campers and coaches with Nike apparel and footwear.
#The NBA and FIBA have staged 49 BWB camps in 30 cities across 25 countries on six continents. More than 230 current and former NBA, WNBA and FIBA players have joined more than 185 NBA team personnel from all 30 NBA teams to support BWB across the world.