Jones Posts Double In Foxes' Victory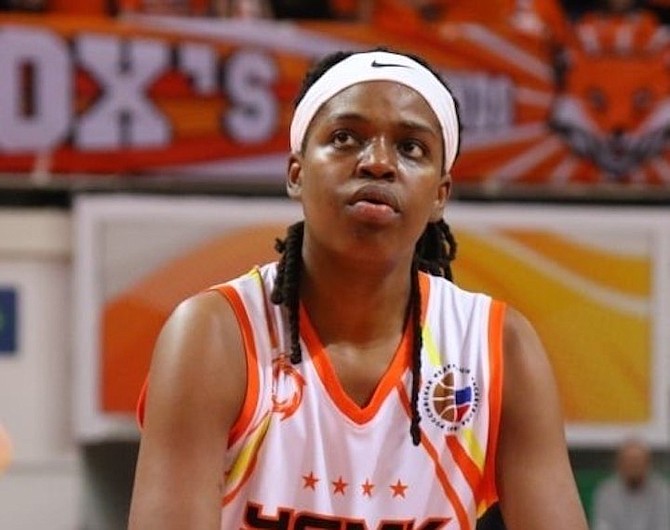 Jonquel Jones
#By RENALDO DORSETT
#Tribune Sports Reporter
#rdorsett@tribunemedia.net
#FOLLOWING a break in competition for national team play at the FIBA Eurobasket 2021 Qualifiers, Jonquel Jones and her UMMC Ekaterinburg Foxes began FIBA Euroleague play this week and continued their dominance in the region.
#Jones' double double led Ekaterinburg to a 94-67 win over Spar Girona of the Euroleague Group C league play in Girona, Spain. She finished with 21 points and 13 rebounds on 8-12 shooting from the field and 5-7 on three-point attempts.
#Ekaterinburg opened Euroleague play with an 83-61 win over Beretta Familia Schio on Monday.
#Jones finished with 20 points, 6 rebounds, 8-10 from the field, and made her only three-point attempt.
#Group D also includes TTTRiga (0-2) who the Foxes will face tomorrow to complete the first round of group stage play.
#UMMC has won five Euroleague titles (2003, 2013, 2016, 2018 and 2019) and are perennial Final Four competitors.
#Last season, Jones' first with the club, Ekaterinburg captured their second consecutive and fifth EuroLeague title with a 91-67 win over Dynamo Kursk in Sopron, Hungary. She appeared in eight games averaging 19.6 points and 7.6 rebounds per game.
#Back in the Russian Premier League, the Foxes remain in second place at 7-0, one half game behind undefeated Dynamo at 8-0. She has averaged 22 points and 9.7 rebounds per game.
#At the national team level Jones has led Bosnia and Herzegovina to the brink of FIBA EuroBasket 2021 qualification after another pair of dominant performances in the latest window.