As of Thursday, October 27, 2022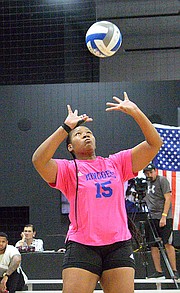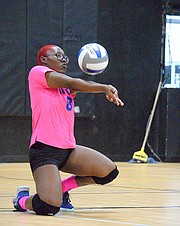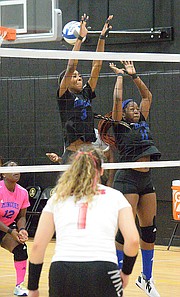 #DORAL, Florida – The University of The Bahamas women's volleyball team dropped both matches against Atlantis University over the weekend in the South Florida area.
#The team lost the first match Friday 25-10, 25-5 and 25-7. The second game they performed better but still lost in straight sets – 25-13, 25-21 and 25-10.
#Head coach Raymond Wilson said despite the losses he saw improvement for the team over the two matches.
#"They hustled much better in the second game than the first game," he said.
#"They showed much more of their potential and their ability to play this game at a high level. I give them a little above average on their productivity and I can only see better things ahead for them."
#This weekend's tour was the team's first set of games in more than three years. Many on the team are true freshmen as well. Coach Wilson added the team is still improving and will continue to make its presence known.
#"This is now the practical side of things and I would give them slightly above average," he said.
#"There is much for them to learn and it isn't just about learning basics but also how to cut down on errors. We lost a lot of points on errors. So once we can clean it up and make less errors we will be doing great."
#The Mingoes were expected to open their New Providence Volleyball Association season yesterday against the Bamboo Shack Lady Warhawks and Wilson said he's putting the league on notice. "This will be the first time these young ladies will have seen any type of high level volleyball action so when we hit the court for NPVA we expect a good performance from them," he said.
#"In fact I guarantee this team will be in playoffs and if people don't watch out for us we will make championship."
#The Mingoes are next expected to play The Panthers at The DW Davis Gymnasium.
http://www.tribune242.com/news/2022/oct/27/mingoes-lose-au/?news