Lanisha Rolle as part of investigation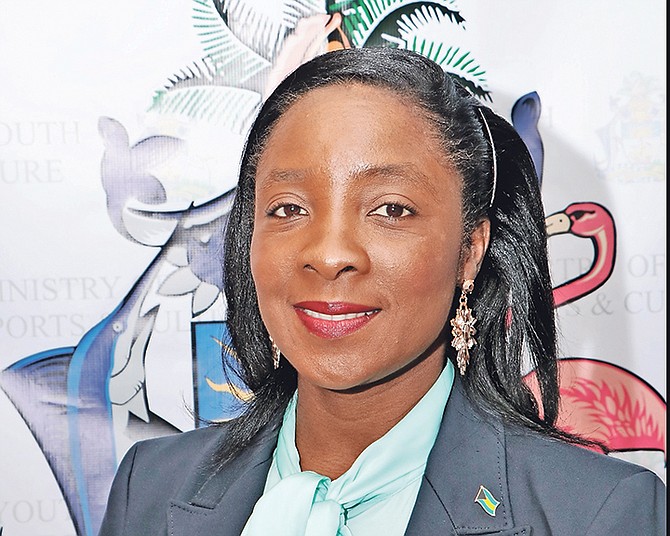 Lanisha Rolle
As of Thursday, January 12, 2023
#By LEANDRA ROLLE
#Tribune Staff Reporter
#lrolle@tribunemedia.net
#POLICE Commissioner Clayton Fernander confirmed that officers questioned former Cabinet Minister Lanisha Rolle and her husband yesterday as a part of their investigations into the Ministry of Youth, Sports and Culture.
#"Yes, at this time they are being questioned," the police chief said when asked to respond to reports circulating on the issue.
#"They came into custody yesterday (Tuesday). They were released pending last night, to return this (Wednesday) morning so at this hour, I believe they are still speaking to investigators at this time."
#Reports first circulated in November that Mrs Rolle was under active police investigation as a part of their probe into the ministry. Deputy Commissioner of Police Leamond Deleveaux later denied those reports when contacted by The Tribune and only said police were only looking into some "irregularities" at the ministry.
# However, he did not say if those irregularities occurred when the Minnis administration was in power or during Mrs Rolle's tenure, explaining that the investigation into the matter was still in the early stages.
# When asked why Mrs Rolle and her husband were being questioned, Commissioner Fernander replied: "Well, I can't say exactly what the officers put to them, but you know what was circulating in the media. We are speaking to them at this time."
# Mrs Rolle resigned from Cabinet in February 2021 for "personal reasons," she said at the time.
# Her departure came after former Prime Minister Dr Hubert Minnis ordered a lockdown of the Ministry of Youth, Sports and Culture.
# The Tribune had previously reported that when ministry officials and the board of the National Sports Authority became concerned that established processes and procedures were not being followed, they took their concerns to Dr Minnis.
# The Auditor General was in the midst of auditing the NSA — which manages and develops sporting facilities — at the time.
#The audit was later tabled in the House of Assembly in November 2021, months after the Davis administration was voted into office.
# The audit – which was conducted between July 1, 2018 to January 2021- uncovered several red flags, including "poor maintenance practices at the agency, inadequate inventory controls and boards that were not able to carry out the functions of the authority, among other things."
# The report also found that a contract was awarded without Cabinet approval and also instances where cheques to contractors were made out to named individuals, no companies, and collected by a senior official of the Ministry of Youth, Sports & Culture.
# However, Mrs Rolle has repeatedly denied any wrongdoing, saying her track record spoke for itself.
# Most recently, she told reporters last November that she believed in due time, the truth will be revealed.
# "I have resigned from Cabinet from February 23 of 2021 and since then, we are here today. I recall the last official audit report disclosed, to my information, that the accounts of the Ministry of Youth, Sports and Culture (were) fairly maintained," the former Cabinet minister said at the time.
# "I did not hear that another audit or any further investigation was going on and so we are where we are today. I trust the police. I have been a police officer. I have served the country in that capacity for 11 years. I served in the Cabinet. I served as a member of Parliament. I served as an officer of the court and I trust that the due process of the law will be followed, the rule of law shall take its course and justice shall prevail. I trust the Lord in all of that."
http://www.tribune242.com/news/2023/jan/12/police-question-former-minister-officers-quizzed-l/