Temple Christian Suns Senior Boys Hold Off Sac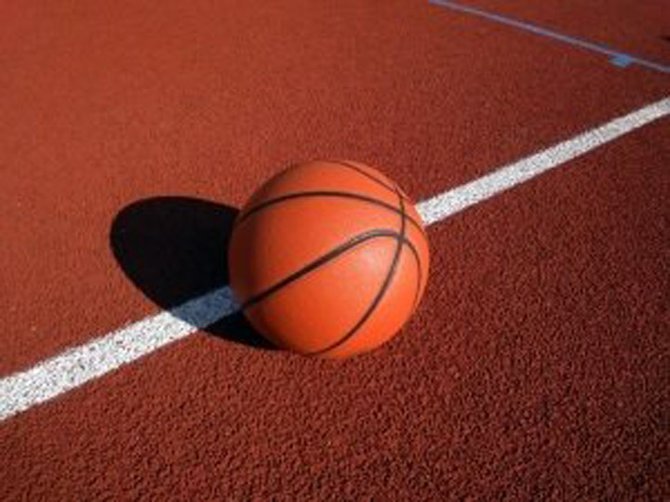 #GARRETH Edgecombe hit the final two baskets to enable the Temple Christian Suns to hold off the St Augustine's College Big Red Machine in one of the Bahamas Association of Independent Secondary Schools' marquee senior boys' basketball games played so far this year.
#With Edgecombe's heroic efforts, the Suns shined past the Big Red Machine 48-46 on Monday at St Augustine's College.
#With the win, Temple Christian improved to 6-1, while SAC slipped to 5-2.
#"It was a very competitive game. They definitely came out and gave us their best effort," said Jamal Smith, head coach of Temple Christian, of the challenge they received from SAC. "They frustrated us on both sides of the ball, but ultimately we were able to go on a run in the late half of the second half and stretch the game."
#The Suns are shining this year, having only lost just one game to the St John's Giants and the way they are playing, Smith is confident that they can be a contender in the playoffs.
#"We want to make sure that in our last couple of games, we are locked in and focused on making the playoffs," Smith added. "So right now, we just want to clean up on our defence and our communication and our play on both ends of the court. Once we can do that, I think we will be in a good position to compete well in the postseason."
#Jason Edwards, head coach of the Big Red Machine, said it was a game that they let slip away from them. But he vowed that it won't hamper their mission to get into the playoffs and contend for the title this year.
#"The game was a hard-fought game. We just made a few turnovers down the stretch," Edwards said. "Experience played a pivotal role down the stretch, in terms of taking care of the ball. We just missed too many free throws."
#Edgecombe finished with nine points, but Deyton Albury led the Suns' attack with a game high 23 points. Christian Sturrup contributed 12.
#SAC's only other defeat came at the hands of St John's, who got 16 points from Brian Lockhart. Tyler Moncur and Ricky Moxey both had five and Aaron Sands added four.
#Incidentally, while St John's beat both Temple Christian and St Augustine's College, they suffered their only loss to the Queen's College Comets.