As of Tuesday, November 15, 2022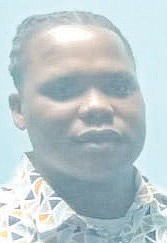 VALENTINO KNOWLES
#By BRENT STUBBS
#Senior Sports Reporter
#bstubbs@tribunemedia.net
#AFTER being dormant for quite a while, the New Providence Boxing Association has been re-established with national boxing coach Valentino Knowles being appointed as the new president by the Bahamas Boxing Federation.
#President Vincent Strachan revealed that Knowles will serve for an interim term of one year and he and his executive team, that will be announced shortly, will be looked at as the "flagship association" for all boxing associations in the country.
#"I'm looking forward to great things from Mr Knowles, who is very enthusiastic and energetic and ensuring that boxing moves to the next level," Strachan said.
#"I am delighted once again to appoint him to head this organisation for the next year."
#Knowles, one of the country's most decorated amateur boxers turned coach of the After Shock Boxing Club, said he's grateful for the appointment and the confidence that both former federation president Wellington Miller and Strachan has confided in him.
#"Right now, the association has been in shambles. What I intend to do is start in house," he said. "I want to start with bringing all of the clubs together because we need to stop all of the bickering and arguing and bring all of the clubs together."
#The last person to serve as president of the association was Lavan Hinsey, who has since moved on to become an executive of the federation. As the new president, Knowles said they are adopting a simple mission statement that will be encompassed of all involved in boxing in New Providence.
#"Our goal, as the New Providence Boxing Association, is to serve the needs of the New Providence boxing community, ensuring that they are being considered and communications between the Bahamas Boxing Federation and the association are met in conjunction with the AIBA constitution," he summed up.
#Knowles said his executive team will be introduced to the public immediately after he returns from Florida where he will be travelling this week with the federation's 10-member team that is participating in the Sugar Bert Boxing Championships this weekend in Kissimmee, Florida.
http://www.tribune242.com/news/2022/nov/15/valentino-knowles-will-serve-new-president-one-yea/?news