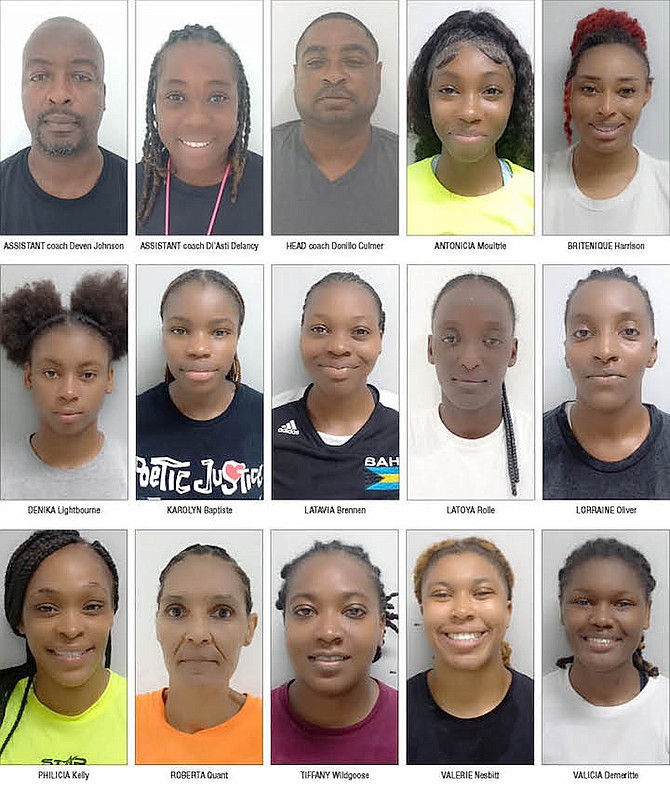 #THE Bahamas Basketball Federation women's national team will be competing at the Centrobasket Tournament in Havana, Cuba, this week.
#Team Bahamas will play their opening game on Wednesday against Cuba.
#Following that game, the Bahamas will face the Dominican Republic at 5pm on Thursday and Jamaica at the same time on Friday.
#The playoffs are scheduled to take place on Saturday and Sunday, July 16-17.
#Donillo 'Donnie' Culmer, assisted by Deven Johnson and Di'Asti Delancy, will coach the team.
#The team manager is Anastacia Sands-Moultrie and the trainer is Sasha Ferguson.
#• Here's a brief
#profile of the players
#selected to the team:
#Philicia Kelly – 32-year-old 5-9 shooting guard.
#Roberta Quant – six-foot forward. Graduate of St Augustine's College and an attorney-at-law/ engineer.
#Valerie Nesbitt – 23-year-old 5-foot, 6 ½-inches point guard.
#Three-time national team member, having played in 2007 and 2021. Currently a pro hooper.
Latoya Role – 34-year-old 5-foot, 11-inch small forward.
#Graduate of CR Walker and Henderson Community College.
Lorraine Oliver – 30-year-old 5-foot, 8-inch guard.
#Graduate of Francis University and is currently an entrepreneur and investor.
#Currently attends Tallulah Falls School and hopes to eventually become a computer technician.
Tiffany Wildgoose – 31-year-old 5-foot, 10-inch power forward.
#Currently a high school physical education teacher.
http://www.tribune242.com/news/2022/jul/12/womens-national-basketball-team-set-centrobasket/?news