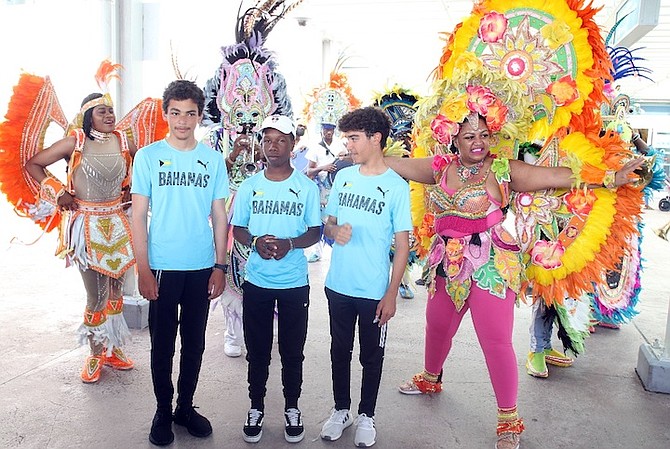 FROM LEFT: Norman Cartwright, Craig Ferguson, Zane Munro.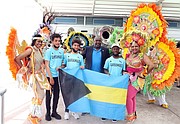 Minister Bowleg with rising star sailors.
#MINISTER of Youth, Sports and Culture Mario Bowleg met 13-year-old youth sailing champion Craig Ferguson upon his return home.
#Ferguson won the gold medal in the Silver Fleet division at a sailing competition in Bodrum, Turkey.
#Also returning home with him from the competition were Zane Munro and Norman Cartwright.
#Munro placed 4th in the Silver Fleet division while Cartwright came 6th in the Emerald Fleet division.
#Minister Bowleg met the young sailors at Lynden Pindling International Airport, along with a celebration Junkanoo rushout.
http://www.tribune242.com/news/2022/jul/12/young-sailor-craig-ferguson-brings-home-gold/?news