BLTA partners with Urban Renewal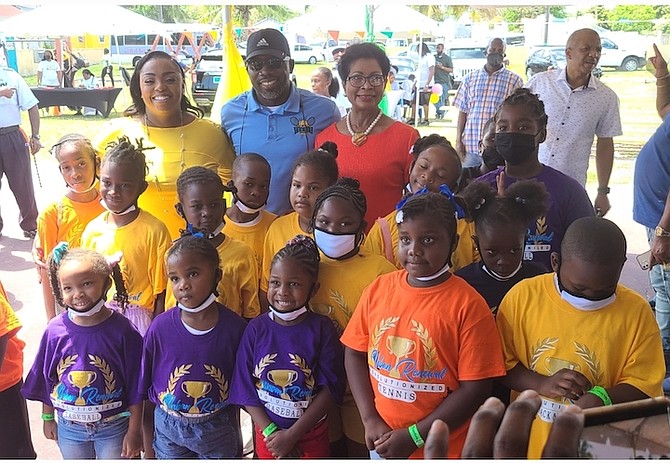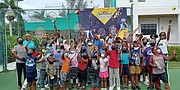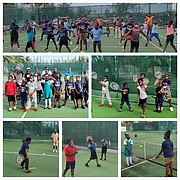 #THE Bahamas Lawn Tennis Association (BLTA) is pleased to partner with the urban renewal programme to provide tennis lessons to the wider community.
#This initiative of the Ministry of Social Services under the auspices of urban renewal will be offered to scores of children in the inner cities of Nassau and eventually all over The Bahamas. Minister of State Lisa Rahming, who has spearheaded this noteworthy venture, welcomed the young people at Lou Adderley Park in Marathon to participate in the sporting activities along with First Lady Ann Marie Davis.
#Uniting with urban renewal to branch out into the communities has been a God sent for the association which continues to build on outreach, development and tennis sustainability. The BLTA welcomed over 60 children to the National Tennis Centre in the first week.
#The majority of the kids had their first encounter with tennis on the tennis courts at NTC. Despite the rainy conditions, this did not overshadow the lessons and, in fact, this was an opportunity to do some creative drills before heading on the court.
#BLTA President Perry Newton stated that there are many talented young children in the inner cities who will now have this wonderful opportunity and experience.
#"We intend to run a structured programme that will introduce young people to the sport. It is exciting to see the opportunity that the government's urban renewal programme is offering. We are pleased that tennis will be a medium for the children to learn new skills, improve health and wellness and encourage camaraderie and build social skills.
#"Transforming the lives of so many through the Play Tennis Bahamas programme will meet the goal of urban renewal to develop and empower young people. The BLTA is extremely excited to be a part of this worthy initiative with urban renewal to build up, inspire, challenge, develop and grow the youth of our nation."