As of Tuesday, December 13, 2022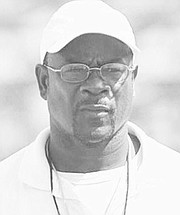 COURTNEY WALLACE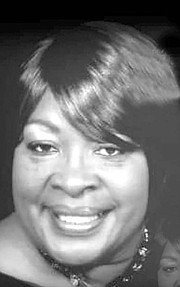 IVY CHARLTON
#By BRENT STUBBS
#Senior Sports Reporter
#bstubbs@tribunemedia.net
#IT was an unusual Saturday for members of the Bahamas Association of Certified Officials.
#Instead of the BACO members officiating a track and field meet or a road race, they spent the day expressing their condolences to the family of two of their members who were laid to rest one after the other in Lakeview Memorial Gardens following their funeral services at two different churches.
#Immediate past president Courtney Wallace's funeral was held at Evangelistic Temple where the Rev. Dr. Vaughan Cash did the eulogy.
#Following that, the funeral service for elder Ivy Faceitha Charlton was held at New Destiny Baptist Cathedral where apostle Delton Fernander was officiant.
#At both services, members of BACO as well as the Bahamas Association of Athletic Associations, led by returned elected president Drumeco Archer, and government officials attended, along with family members and friends.
#Wallace, 57, passed away on November 15. The Saxons Junkanoo Group member served in BACO for more than 20 years, ascending from a floor member to become the vice president and the immediate past president.
#Matice Rolle, who worked as the chief call room referee, said she remembers when Wallace became the president, he was "excited, energetic, challenged to inspire officials to a higher level in training" and to become a force to reckon with.
#"Without a doubt, our former president loved what he was doing," she said. "At various meets, he would be one of the first ones there, setting up the field. He participated in assisting at the high jump, shot put and long jump pit. And most times he was the last one to leave."
#This year, the BAAA afforded Wallace the opportunity to serve as the manager of the CARIFTA team and while they attended the event, Rolle said they watched as he arduously carried out his job.
#"I remember looking down at the stadium in Jamaica and I saw Courtney loading down with bags and escorting athletes to their events," she said.
#"I tried to reach him but was not successful, so I ended up sending a message to him to be careful and slow down.
#"I guess the message never reached him and the next day I saw him loaded down with bags and transporting athletes to their various events.
#"The only thing I could say, 'Lord, give him the strength because he isn't letting nothing get in the way of what he loves to do."
#Not only did Wallace have a love for track and field, but Rolle said he also had a love for God and their conversations on the road from the track stadium on many occasions was about the "goodness of God and where God brought us from."
#"He said and I quote 'God is a God of a second chance' and I replied to him and said he is third, fourth and he is just that kind of God. No matter what, he loves me and you the same."
#Charlton, on the other hand, was a long-time physical education teacher at a number of schools, including Green Castle Primary in Eleuthera, EP Roberts, CW Sawyer, SC McPherson and Sybil Strachan Primary.
#She died on November 11 at the age of 67 after serving for a number of years as an official of BACO, particularly at the high jump pit.
#Barry Saunders, one of the starters of track and field meets, said Charlton was a member of a diverse bunch of officials, covering different socio-economic levels, nationalities, religious, political and cultural divides joined together for the good and advancement of the sport.
#He said she was the glue for their family structure and their togetherness. "Never was an ill word spoken of or by her as she was always respectful of athletes and her fellow officials and she was given that respect in return," Saunders said.
#"She worked anywhere she was asked and did so with great humility, pride and unselfishness and though she had great knowledge of officiating, she would show up to every training exercise and immerse herself in it like it was her first time learning it.
#"Yes, she was humble like that. These are the qualities we'd do well to emulate."
#As they mourn, Saunders said Campbell was similar to Wallace, as they were both individuals who were kind, caring, giving and loving to the end.
#"Yes, we need more of them. Yes, we need to be just like them.
#"Our lives are richer because they passed our way," said Saunders, as he offered his condolences on behalf of the executives and members of BACO and the tech team to their family praying that God will sustain then during the days and months as he holds them close to his bosom.
#May their souls rest in peace.