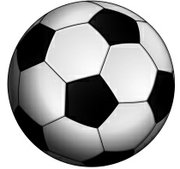 #SCOTLAND'S Football Association partnered with the Union of European Football Association's (UEFA) outreach programme to aide the development of the local game in the Bahamas.
#By way of the UEFA assist programme, the Scottish FA donated $40,000 to the Bahamas Football Association following the devastation of Hurricane Dorian in September 2019.
#According to UEFA, the donation is intended "to help the Bahamas FA rebuild its footballing infrastructure."
#UEFA's assist programme partners with its member federations to aide the global development of the sport through shared information and best practice guidelines. The programme has supported over 200 development projects in approximately 60 countries.
#UEFA assist is geared toward building capacity, developing youth football, strengthening infrastructure and supporting UEFA member associations.
#"The Scottish FA is delighted to provide assistance to the Bahamas FA in any way it can to ensure football is able to flourish across the country. We hope our support will not only help provide vital resources to the game but also forge a long-lasting partnership that will promote, foster and develop the game at all levels," Scottish FA's head of football development Andy Gould said to UEFA. com.
#"We recognise that our coaches in Scotland are central to providing high-quality activity and establishing a positive culture for our players, and we look forward to sharing how we have achieved this with the Bahamas FA and assisting them in developing their own coach education framework."
#The funds were earmarked for equipment and the Scottish FA will also look to play a role in coaching development. Other areas of development will include strategic and operational management, retaining both coaches and players, and youth development.
#"We are very grateful and appreciative for the help and support we have received from the Scottish FA to help develop the game in our country," BFA President Anton Sealey told UEFA.com.
#"Hurricane Dorian was obviously a setback for football in our country, but with the help of the Scottish FA, who are providing us with high-quality coaches and allowing us to obtain much-needed equipment, this can help us to move forward. I hope that our newly formed partnership will continue to develop over the coming years."